Jeremy Corbyn Needs Re-Educating On Anti-Semitism, Says Jewish Novelist
9 April 2018, 17:39 | Updated: 9 April 2018, 17:47
Jewish novelist Howard Jacobson has told LBC Jeremy Corbyn needs "re-educating" on anti-Semitism.
The award-winning writer said he was "never convinced" the Labour leader knew what anti-Semitism is.
He was speaking after hundreds of people gathered outside Labour's HQ in London in protest against anti-Semitism in the party.
One of those attending was actress Maureen Lipman who said Mr Corbyn had "turned me into a Tory".
Speaking as part of Shelagh Fogarty's week on anti-Semitism, Mr Jacobson said: "He seems to get on with anti-Semites.
"He seems to enjoy the company of anti-Semites, he always says 'I didn't know what they were'.
"That's been his excuse a thousands times… he has what I call the inadvertence defence."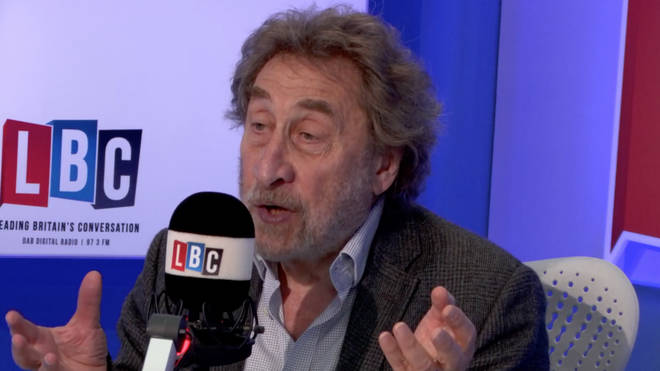 He continued: "You need re-educating Mr Corbyn.
"The Left has always believed in re-educating its own members to its own position.
"I'd say [Jeremy Corbyn] needs educating in positions not your own.
"You need to open your mind to people who think absolutely differently from you."
Watch the clip at the top of this page now.