Jewish Labour Councillor Issues Powerful Message Amid Anti-Semitism Row
1 August 2018, 17:42
A Jewish Labour councillor has urged Jeremy Corbyn to speak out and "calm things down" as the row over anti-Semitism continues to dog the party.
Issuing a powerful message on LBC, Barnet councillor Sara Conway said: "People should never have to choose between being part of a community and a political party".
The Labour leader has apologised for sharing a platform with people who compared Israel's action in Gaza to the Nazis.
It's after it emerged the Labour leader hosted a Holocaust Memorial Day event in 2010.
The apology has intensified calls for Labour to take a tougher stance on anti-Semitism.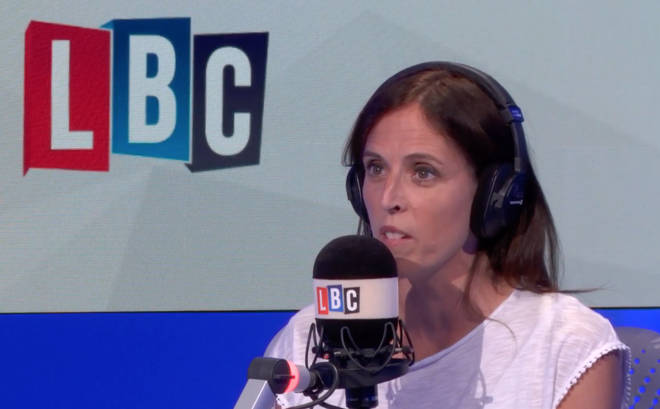 Speaking to Shelagh Fogarty, Ms Conway, who is also Labour's lead on communities locally, said: "I would urge the Labour leadership, Jeremy Corbyn, to come out and say some words.
"I am aware, aside from this issue, of something quite difficult going on in our society full stop."
She continued: "There's a fracturing that's been there since Brexit… for the Jewish community there's been a lot of issues around anti-Semitism in Europe as well.
"It is something we carry with us, it's a deep, visceral fear.
"I'm sitting here with memories of my grandma who ran away from Poland - we all have those stories.
"The sort of storm that there is on social media from activists from parts of the Labour Party, from all sorts of voices, it needs our leader to calm that down."