Labour's Warring Sides Do Battle Over Hackney, Banning Criticism
26 September 2016, 14:45 | Updated: 26 September 2016, 22:52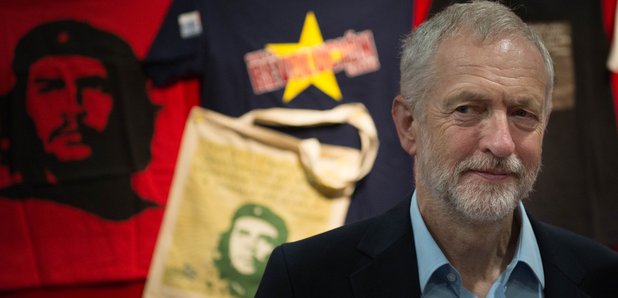 Progress and Momentum are two groups that represent different visions of Labour's future. We put them on the airwaves to debate the party's current state and it didn't take long to get heated - over Hackney.
Momentum member Stephen Gilbert and Progress director Richard Angell went head-to-head on Shelagh Fogarty's show this afternoon, moments after Shadow Chancellor John McDonnell spoke.
But as Corbyn's critics continue to give interviews, Gilbert felt forced to back his party leader, saying: "What I think is doing us a lot of damage is people still saying after Jeremy's re-election that we can't win the next election, that we won't win the next election, that the leadership is unelectable.
"People are saying that on behalf of the Labour party. I think that should be forbidden and a punishable offence."
Shelagh cut in: "Forbidden?"
Angell also interrupted: "Reporting what the voters are saying back to us?
"When I go and knock on their doors, they're saying they can't possibly support a Labour party that doesn't believe in using a calculator and holding public funds within some kind of reasonable limits."
The debate then turned to what victories had been achieved by Corbyn so far, with Gilbert proclaiming the new Hackney mayor Philip Glanville was a sign that Labour can still win elections.
"That was described as a landslide for Labour," said Gilbert.
"It's Hackney!" declared Angell. "People vote for Labour in Hackney!"
"If a landslide happens, it's a landslide!" replied Gilbert.