Lock Up Any Brit Who Expresses Support For Isis, Demands Shelagh
29 May 2017, 14:37 | Updated: 29 May 2017, 15:00
Tougher punishments must be introduced for any Briton expressing support for the so-called Islamic State, Shelagh Fogarty has demanded.
The LBC presenter said a minimum jail term of at least 10 years should be introduced for those who sympathise with Isis.

She made the comments during an interview with former Muslim radical and now head of Islamic Studies at the Quilliam Foundation - Dr Usama Hasan.

Shelagh questioned why the Manchester bomber, Salman Abedi, who was reported to MI5 three times for his extremist views, wasn't dealt with sooner.

She said: "It seems to me if we have a young man on the streets of Britain who thinks that's good - who thinks that is the right thing to do, they should already off the streets of Britain.

"I personally don't care how we achieve that."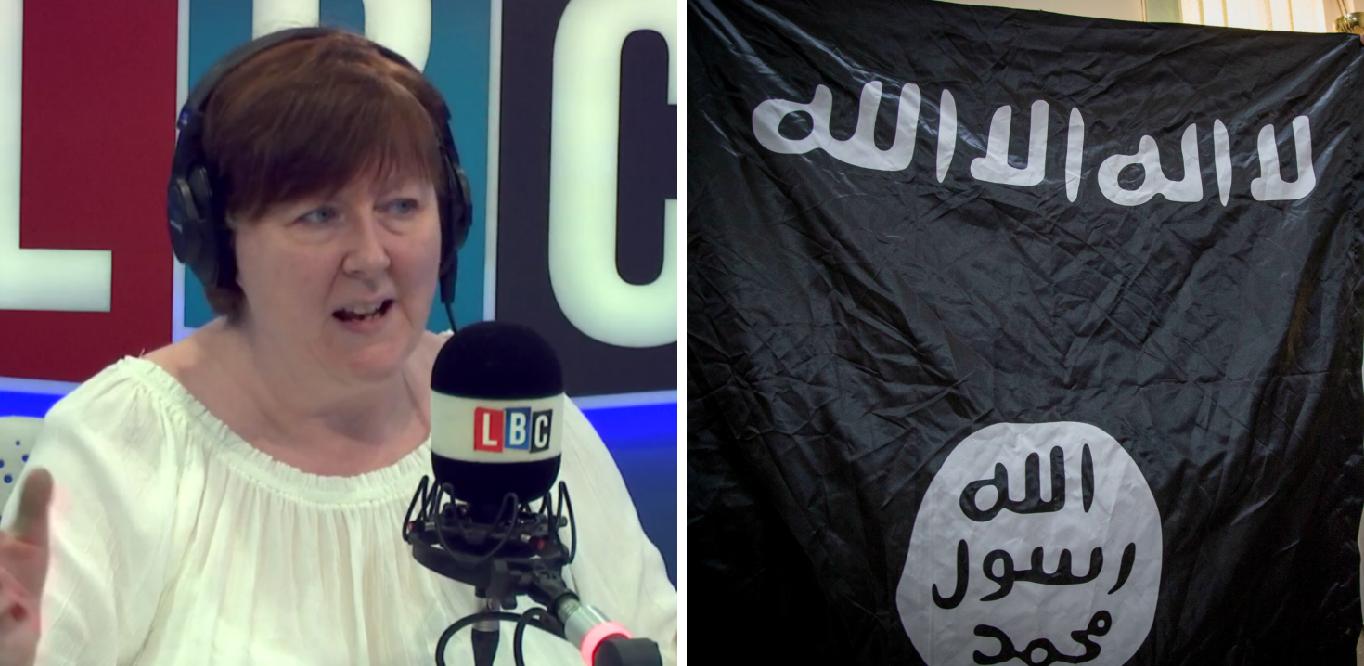 A passionate Shelagh added that expressing support for Isis was a "crime of enormity" and anybody caught doing so, even if in jest on social media, should be jailed.

She continued: "Tough, that laugh for that thing you sent on Facebook is going to cost you.

"It's going to cost you 10 years in prison. We're at the point where we have to make it so costly to somebody to express support for Islamic State, that they will seriously think twice.

"If they don't - jail!"