Lord Blunkett On What Corbyn Should Have Told The Labour Conference
26 September 2018, 16:32 | Updated: 26 September 2018, 16:35
You'd have to be blind, deaf and stupid not to notice militant bullying and intimidation in some parts of the Labour Party under Jeremy Corbyn, Lord Blunkett has told LBC.
The Former Home Secretary made the remark as he suggested the Labour leader should have called out some party members for their "threatening" behaviour to fellow activists and MPs.
Speaking to delegates in Liverpool, Mr Corbyn told the Labour Party conference he would not accept being accused of anti-Semitism by "Tory hypocrites".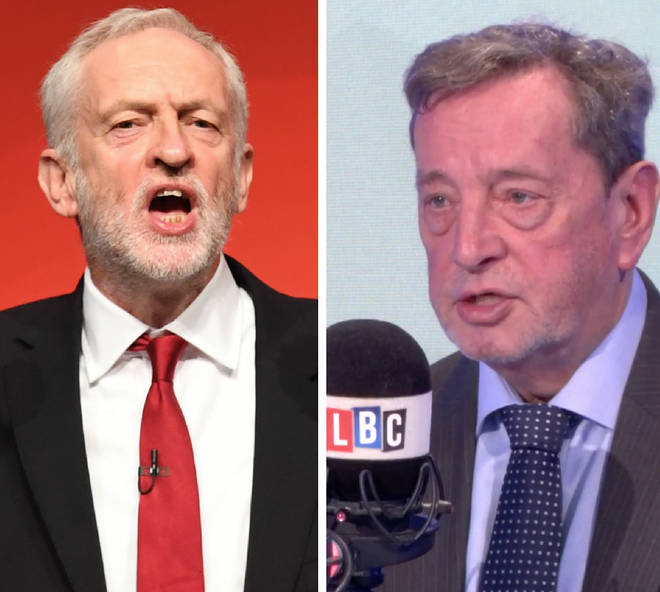 He called out the government's "hostile environment" immigration policies and added Labour was "ready" to govern.
Speaking to Shelagh Fogarty, Lord Blunkett called on Mr Corbyn to tackle "bullying" within the party.
The Labour peer said: "I'd love him to have said 'I'm fed up with a small number of my supporters going out and threatening and intimidating other party members or even members of parliament'."
He added: "I mean I'm blind so I can say this - you have to be blind and deaf and stupid not to know what's been going on in some parts of the country in some parts of my party."