Raheem Kassam Insists Donald Trump Is Not Racist During Feisty Defence
15 January 2018, 15:35
The editor in chief of Breitbart London mounted a feisty defence of Donald Trump, insisting the US President is not racist.
Raheem Kassam debated Shelagh Fogarty over the Republicans alleged use of the word "s***hole" to describe African nations.
Trump has denied he is a racist, telling reporters over the weekend: "I'm the least racist person you have ever interviewed".
Mr Kassam agreed as he urged LBC listeners to judge the President on his actions rather than his choice of words.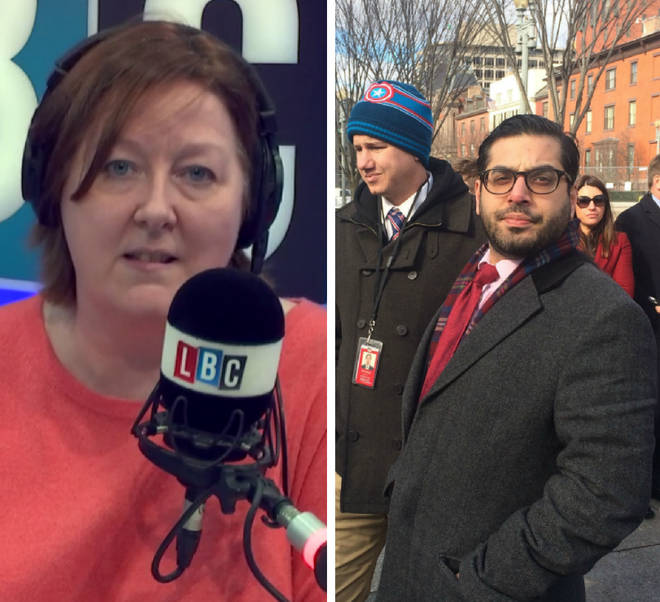 "There's a great housing development project in New York City where they help regenerate neighbourhoods in which it was either a majority or significant number of ethnic minority people," he said.
"There are loads of organisations and institutions that he gave money to over the course of his private life as an individual which also helped."
He continued: "You look at now in the United States of America what he's doing in challenging the collapse of manufacturing as well.
"It's actually the ethnic minority communities that seek to benefit most from this because they're the ones being put out of jobs when jobs get outsourced to places like China.
"That's why we had a greater turnout from black voters for President Trump than would have turned out for any of the other Republican candidates."
Shelagh, however, was not entirely convinced and you can watch the feisty debate in full above.