Rail Union Boss Defends 'Decade Of Strikes' Vow
13 December 2016, 14:11 | Updated: 13 December 2016, 14:37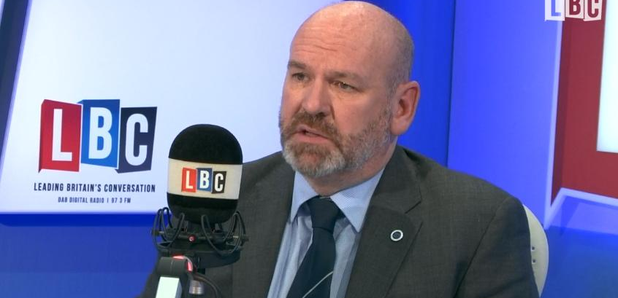 As striking drivers cause chaos on Southern Rail, Mick Wheelan places the blame on the attitude of Secretary of State for Transport, Chris Grayling.
Mr Grayling has claimed that the ASLEF train drivers' union boss, Mr Wheelan, had threatened "a decade of strikes". Speaking to LBC's Shelagh Fogarty, Mr Wheelan admitted he had said words to that effect and offered to "put it into context".
"We raised a number of concerns, he [Mr Grayling] was quite intransigent, just wasn't willing to listen. I said no changes had happened in the last 20 years without the goodwill of my people - which we freely give - and I can see 10 years of strife ahead if the attitude doesn't change."
The union General Secretary said that the strikes where in response to a lack of staff on the trains, which he says are badly needed due to the number of passengers and size of trains. Mr Wheelan also said that the public wanted this too.
Shelagh raised the point that the industrial action on the Southern line was having a serious impact on people's lives, affecting people's jobs and even relationships. Mr Wheelan insisted the strikes were needed.
"We don't take these things lightly and we don't do them lightly. This isn't a strike about money, this is an issue of safety."
Mr Wheelan laid the blame for the strikes at the feet of the government and the Department for Transport (DfT), who have worked with the rail operator to create what he believes is an unsafe environment.