British Airways Hack Victim Takes On Former GCHQ Director Over Internet Security
10 September 2018, 15:05 | Updated: 10 September 2018, 16:47
A caller who lost over a thousand pounds after bank details from British Airways customers were hacked challenges a former director of GCHQ over the security of data on the internet.
Michael said that money was taken from his company Visa card during the period British Airways say customer bank data was stolen.
But his bigger concern was the volume of data companies are collecting.
"My card and 3 others were registered with BA, as is my passport, as is my address," he said.
"I think we're willing to give out a lot of this personal information to these organisations that we trust. How safe are we?"
In response, former director of GCHQ Robert Hannigan told Michael that there is "a limit to what you can do" except "to hope" that these companies are well protected.
"This is what's affecting absolutely everybody, this is what really matters in the end."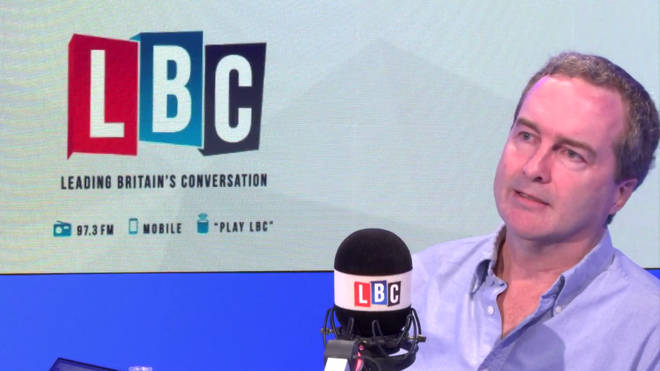 British Airways are facing a record £500m fine over a data breach that led to a backlash from passengers and threats to boycott the airline.
The airline said it was hit by a "very sophisticated malicious criminal attack" on its website and app between the 21st August and 5th September that compromised the bank information for around 380,000 customers.
On its website, British Airways states that "names, addresses, and all bank card details were all at risk".
Chief executive Alex Cruz has said that enough information was stolen to allow criminals to use credit or bank card information.