Romesh Ranganathan: How I Went From Maths Teacher To Stand-Up Comedian
4 October 2018, 16:56
Romesh Ranganathan began his career in the classroom as a maths teacher, now he's preparing to take his stand-up act around Britain.
The 40-year-old has told Shelagh Fogarty how his transition from teaching to comedy took place.
"It wasn't as if I was pushed out of teaching," he said on LBC on Thursday.
"I started gigging and initially I didn't think I was going to do it as a job.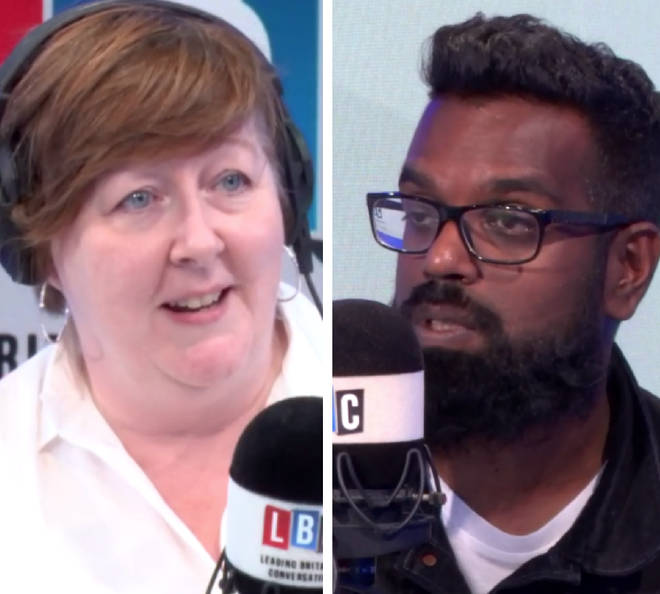 "I thought 'let me just have it as a hobby' because I really love comedy and I was really into stand-up.
"Then I just started to get offered more work, paid gigs, then I got an agent and it made sense to leave.
"But I did really love teaching."
Next year, Romesh will embark on a tour which takes him around the country.
Watch the interview above to find out more about his life, career and comedy act.