Lib Dem Challenger Criticises Goldsmith's "Racist" Mayoral Campaign
26 October 2016, 13:36 | Updated: 26 October 2016, 13:38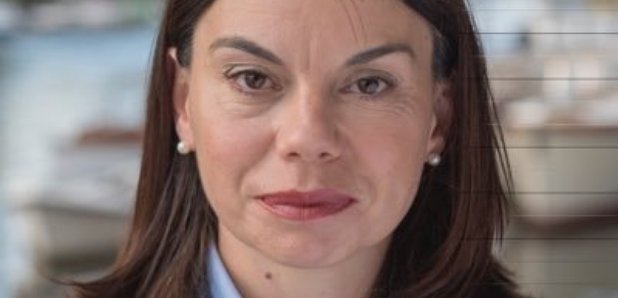 Sarah Olney said she "disliked" Zac Goldsmith's campaign for Mayor of London, and that his stance on Europe will hurt him in the Richmond Park by-election.
Speaking to LBC's Shelagh Fogarty, the prospective Liberal Democrat candidate for Richmond Park criticised Goldmsith's campaign but would not say whether it would be a focal point in the up coming by-election.
"I disliked his mayoral campaign a great deal.
"I don't know whether we would be taking him to task for that in this campaign.
"It was a racist campaign, absolutely it was a racist campaign. I think a lot of voters in Richmond Park will think of him less favourably for it."
The by-election has been triggered by Zac Goldsmith resigning as a Conservative MP, which he did in protest at the government's approval of the construction of a third runway at Heathrow.
Ms. Olney was dismissive of Goldsmith's move though, saying he had gambled and failed.
"He said he would stand down if Heathrow would go ahead and that was his way of trying to force the hand of the Prime Minister to try and make a decision on Heathrow expansion, and he's failed.
"His gamble, if you like, hasn't paid off."
Conversely, Olney believes that the Lib Dem's consistency in opposing the plans will resonate with voters.
"When we were in coalition we were effective in preventing Heathrow expansion as well. So I think that the voters will see that really the Lib Dems have a much better track record on this than Zac does."
While Heathrow is the headline issue in the by-election, it's likely that Brexit will play a significant role, too. Goldsmith was a Eurosceptic and Olney thinks this will count against him in an area where more than 70% voted in favour to remain.
"I wonder if Richmond Park voters now feel differently about being represented by somebody who campaigned to leave the European Union.
"I don't think that at the time, when people voted for Zac in May 2015, I don't think the issue of remaining in or leaving the European Union was that far up the agenda. I think things have changed enormously since then."