Shelagh's Words Of Comfort For Woman Who Was Sexually Assaulted By Friend
14 October 2016, 14:52 | Updated: 14 October 2016, 15:17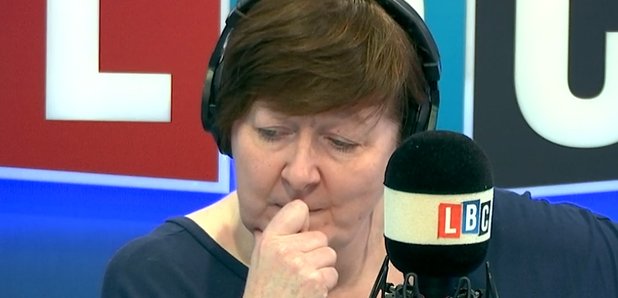 Kate calls Shelagh to talk about the time her male friend had sex with her against her will, prompting the LBC presenter to reassure her with some powerful words.
The friend had just lost his grandmother but when he started to kiss Kate, she initially tried to resist before giving in.
"I thought it would just be better to give in," says Kate. "I don't know if that was the right thing to do because for weeks after...I felt like: did I have a moral obligation to keep saying no? I felt as though I'd done something wrong.
"It wasn't something I wanted to do."
"I'm so sorry to hear you had this experience," said Shelagh. "At no point should he have carried on when you said no.
"Your responsibility was not and is not to him. In any way, shape or form. He's your friend, yes, and you put your around him to care for him, he was upset about his grandmother but that doesn't mean you should have an experience of sex that you didn't want."