Shelagh Fogarty And Tom Watson Clash During Debate On Sexual Harassment
31 October 2017, 15:15 | Updated: 31 October 2017, 21:11
"There's no need to shout at me," said Labour's Tom Watson as he clashed with Shelagh Fogarty during a heated conversation on how party's deal with allegations of sexual harassment.
The pair were speaking as allegations of sexual harassment inside Westminster depended.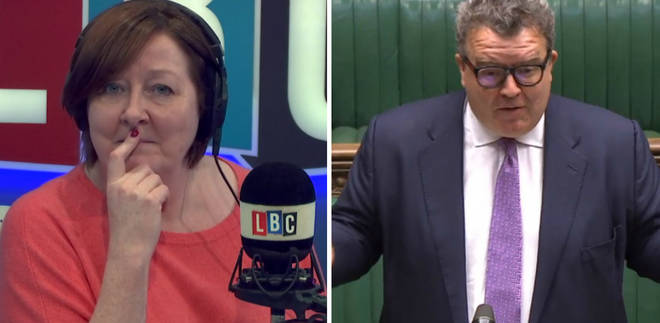 A spreadsheet of the alleged inappropriate sexual activities of 40 MPs, including several Cabinet ministers is currently being circulated by Conservative aides.
The Prime Minister has condemned all allegations of sexual impropriety in Westminster as "completely unacceptable".
But as Shelagh discussed the matter with Labour's deputy leader, things turned pretty heated.
"I'd appreciate it if you didn't demean the fact we're trying to put procedures in place," said Mr Watson at one point.
Watch the pair's fiery debate above.