Shelagh Fogarty's Brilliant Response To Caller Who Says She's "Virtue Signalling"
18 June 2018, 15:56
When this caller accused Shelagh Fogarty of virtue signalling over Donald Trump's controversial child migrant separation policy, her response was strong.
Young migrant children, some of whom have been taken from their parents, are being kept in cages along the southern US border, according to journalists allowed inside.
The policy of splitting up families who enter the country illegally at the Mexican border has come under fire from the former US First Lady Laura Bush.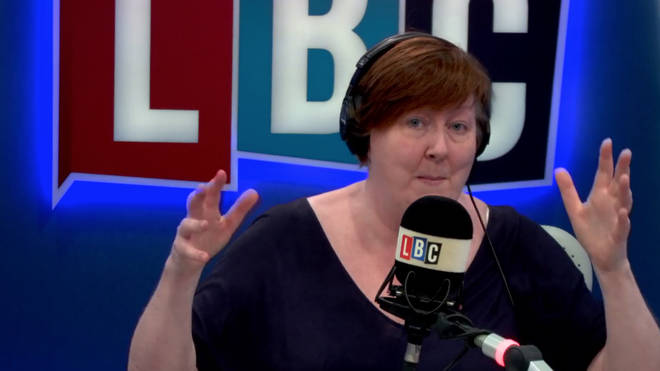 She described it as "cruel, immoral and heartbreaking" in a recent article for the Washington Post.
Caller James, from Hornchurch, insisted the US President's policy was "perfectly legitimate", claiming parents trying to illegally cross into America were being "irresponsible".
"People are sick to death of being tricked, with economic migrants, opportunists, who are coming in and ruining it for the real people," he added.
Shelagh repeatedly asked: "Can you see circumstances in which it's ok to be cruel to children?"
Her questioning seemed to infuriate the caller as he hit back: "Oh come on!
"Please don't do that virtual signalling and stuff!"
But the LBC presenter had a brilliant response awaiting.
Watch it in full above.