Shelagh Fogarty Shares Her Own Experience Of Being Groped At The BBC
30 October 2017, 14:37 | Updated: 18 December 2017, 13:10
Shelagh Fogarty has opened up about her own personal experience of sexual harassment in her previous role working at the BBC.
The LBC presenter was speaking amid allegations of inappropriate behaviour by sitting Conservative MPs.
Theresa May has offered to hold talks with the Speaker of the House of Commons on how to deal with mounting reports of abusive behaviour towards women.
Over the weekend it also emerged the BBC had suspended it's Radio 5 Live sports presenter George Riley following complains of sexual harassment.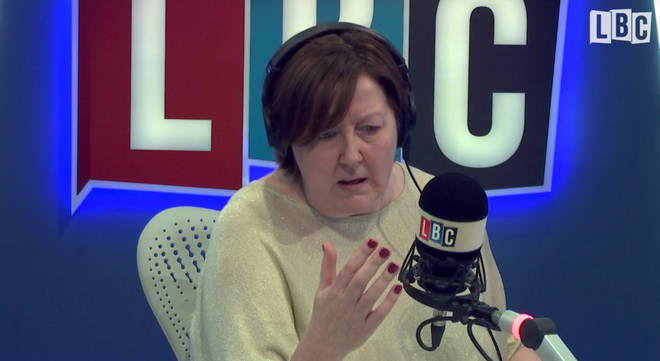 A former broadcaster for the corporation, Shelagh shared her very own experience of being groped while working at the station.
Speaking candidly on her LBC show, she said: "I myself was groped by an individual at BBC 5 Live a long time ago.
"I did not feel any distress at it, simply because that person was so much younger than me and so new to the environment and was drunk - it was a party, a leaving do.
"I told him there and then, it was in front of people, that it was a disgraceful thing to do and he should go away from now now and not come near me again and off he went.
"Two days later after another colleague had spoken to him I told him off basically."
Shelagh said she did not report the incident at the time because she felt she dealt with it "just between me and him".
"I didn't feel the need to report it," she continued.