Shelagh Fogarty's Brilliant Response To Caller Who Won't Let Her Speak
2 November 2017, 14:44 | Updated: 2 November 2017, 14:50
This is Shelagh Fogarty's brilliant response to a caller who simply would not let her get a word in edgeways.
Robert brazenly said he didn't want to let the LBC presenter speak because he wanted to "save you time".
His extraordinary call was prompted during a debate over child poverty, after the IFS forecasted 37 per cent of British youngsters would be in relative poverty by 2022.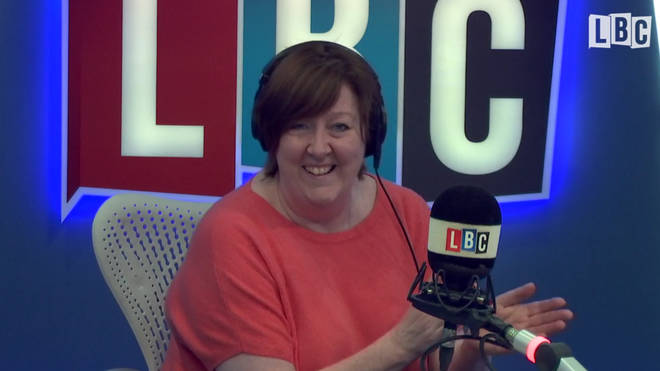 The LBC caller began by admitting his opinion wouldn't be "particularly popular".
He added: "I really can't understand why you don't ask some of these people why they've had so many kids?"
But, as Shelagh tried to offer a counter-argument, Robert really wasn't interested in listening.
"You're not going to let me have a conversation with you, are you," asked the LBC presenter as she attempted to speak.
The caller replied: "I am, I'm just trying to save you time."
But, his response left Shelagh gobsmacked and she offered up a wonderful response.
Watch it above.