Woman Interrupts Her Brother's Call To LBC Defending Trump
16 January 2017, 14:10 | Updated: 16 January 2017, 14:30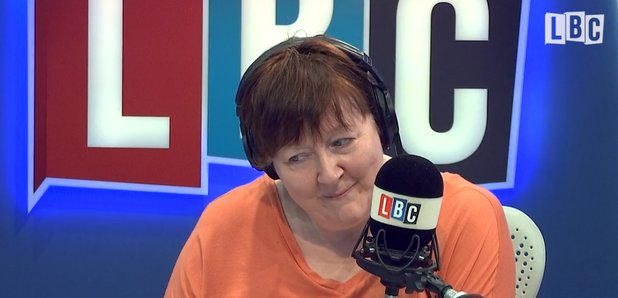 Sarah's brother phoned LBC to defend Donald Trump and as she listened to his call, she couldn't help but comment in the background. So Shelagh told James to put her on the line...
Shelagh and James had disagreed strongly over Donald Trump, with the LBC presenter telling the caller that she "couldn't get past his vanity, his egotism, the stuff he says about women, his vulgarity - I can't get past it."
James's response? "He's spoken what a lot of men actually think but don't express, about his vulgarity on women. But it is in the past now, we can all change, can't we?"
Throughout the call, another voice was audible in the background - Sarah, James's sister.
"When you think about it," said James, "This man is being criticised when he hasn't actually invaded any countries - "
"Not yet!" retorted Sarah.
At this point Shelagh asked James to put the other voice on the line and Sarah didn't hold back - on Trump or her brother.
"Donald Trump is a misogynist, he has no respect for women whatsoever!"