Shelagh Asks Transport Secretary Why Flying Is Cheaper Than Some Trains
16 May 2018, 16:03 | Updated: 16 May 2018, 16:08
Shelagh Fogarty pulled Chris Grayling up over the cost of rail travel as the Transport Secretary announced the East Coast Main Line was being brought back under government control.
The temporary measure has been introduced after its private operators lost money.
It's the third time in less than a decade that a private company has failed to complete its full term running services along the route.
Mr Grayling said the Virgin Trains East Coast contract would be terminated on 24 June and re-branded under London North Eastern Railway (LNER).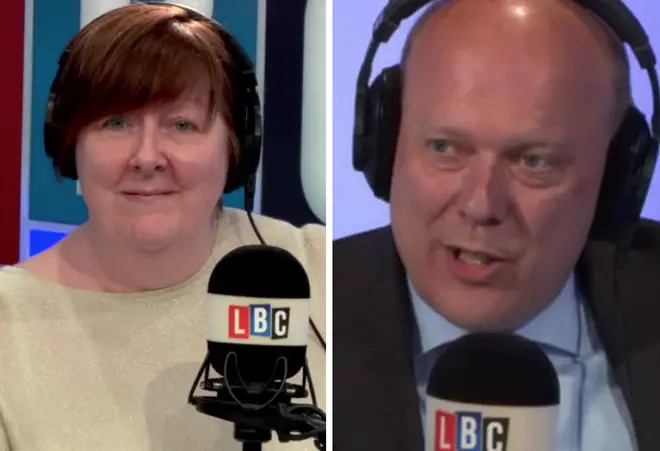 Speaking to Shelagh on LBC, he said: "We are going to need to bring together the operation of track and train all across the rail network.
"We are looking at process of evolutions through the creation of joint teams, through the creation of the LNER.
"Something that is more than that, that's basically an integrated regional rail operation."
But there was one burning question Shelagh wanted to know.
"When will it be cheaper to travel intercity on a train in this country than it is to fly to the south of Italy?" Shealgh asked.
Mr Grayling replied: "It depends what time you travel and what fare you're getting - it can be cheaper travel and more expensive to fly, it can be the other way round."
But that response wasn't good enough for Shelagh, as she responded: "Why though? It shouldn't be the case should it.
"My holiday to Italy shouldn't cost less than my trip to see my mum in Liverpool."
You can hear Chris Grayling's answer in the video at the top of this page.