The Call On "Rape Jokes" That Left Shelagh Fogarty Shaking With Anger
7 May 2019, 15:33 | Updated: 7 May 2019, 15:39
Shelagh Fogarty was left shaking with anger when this caller told her that people who don't find "rape jokes" funny should grow a "thicker skin".
The pair clashed as police investigated whether a Ukip candidate in the European elections broke the law by saying he "might" rape Labour MP Jess Phillips.
Carl Benjamin made the suggestion in a video posted online.
Ms Phillips said publicity surrounding the video had led to a "torrent" of similar abuse, and a normalisation of threats of sexual violence.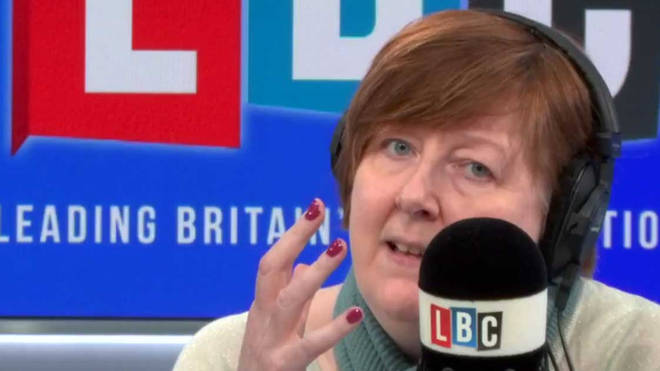 James phoned Shelagh to defend Mr Benjamin, saying it was "quite obviously a joke".
"It's all about the context," he said.
"People should have the freedom to speak their mind. You've got be able to have the right to be wrong."
He added: "People have got to grow a thicker skin."
As the heated clash rumbled on, Shelagh repeatedly asked James: "Is collaborating a woman for rape an opinion or an offence?"
And when he would not give her a straight answer, she cut him off, finishing: "Goodbye! You're no longer fit to be on the airwaves."