Tim Marshall: We Are Approaching A Massive War With North Korea
4 September 2017, 16:31 | Updated: 4 September 2017, 16:42
Tim Marshall has been a foreign correspondent for more than 30 years. He says the West either accepts North Korea as a nuclear power or faces the prospect of war with the rogue state.
Tim Marshall believes we are approaching war with North Korea.
Speaking to Shelagh Fogarty, the foreign correspondent who has reported from 12 different war zones said that Pyongyang's recent behaviour was more than stern posturing.
Citing recent North Korean military tests, one for a missile which passed through Japanese air space as well as a hydrogen bomb detonation, combined with pictures purporting to show a warhead small enough to be carried by an intercontinental ballistic missile (ICBM), the journalist warned the West was presented with a choice.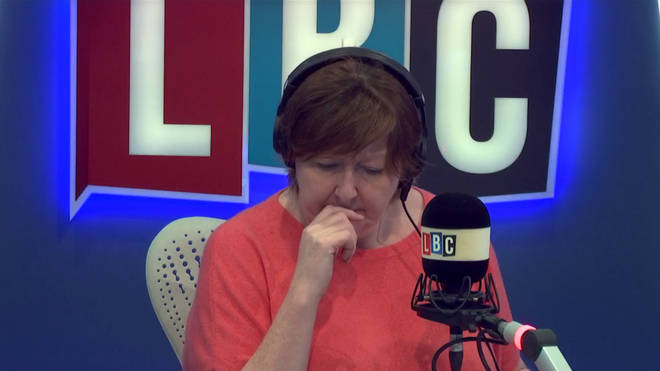 He said: "We're approaching midnight. Let's say it was 10 minutes to midnight when they launched a missile through Japanese airspace, that put it to seven minutes to midnight.
"Detonating a hydrogen bomb, which is what they've done, and also releasing photos of what looks like it may be small enough, militarised, to fit on an ICBM which can hit the United States, has just pushed us to five minutes to midnight.
"So what is midnight? Midnight is either a massive war on the Korean peninsula, with the potential to go nuclear, although that is far from necessary, it can be a conventional war. Or midnight is an acceptance that we now have a ninth nuclear armed power.
"It's going to be one of those two things. It's going to be war or there's going to be a nuclear armed North Korea."
Marshall cheerily elaborated that there was a "faint hope" of avoiding conflict with Kim Jong Un.
He suggested that the North's military activity could be part of efforts to bring the USA to the negotiating table, before adding: "But it's almost impossible to see what each side could give the other."
Watch the full clip above.