Brexit Secretary Denies DUP Has The Whip Hand In EU Talks
3 October 2018, 15:31 | Updated: 3 October 2018, 18:13
Dominic Raab has denied the DUP has the "whip hand" over Britain's negotiations with the European Union.
The Brexit Secretary issued the denial as he was pressed over speculation that the UK could agree to customs checks in the Irish sea.
The DUP, which props up Theresa May's government, has ruled out backing any agreement which treats Northern Ireland differently from the rest of the UK.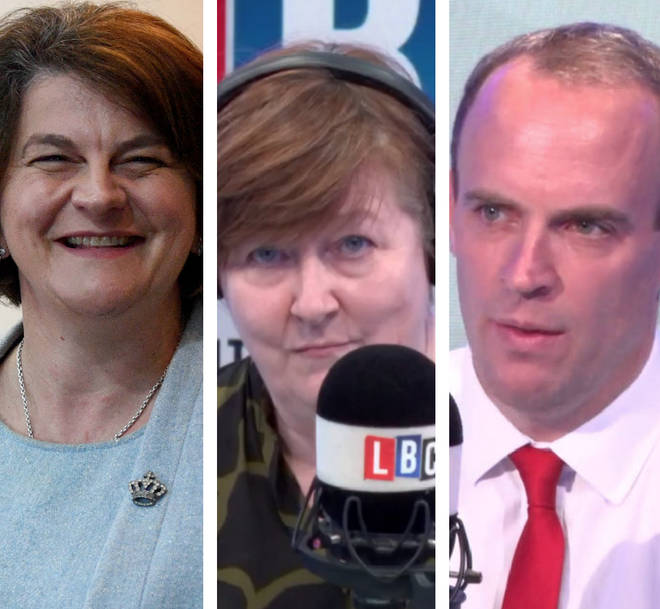 "We cannot have either a customs border or a regulatory border down the Irish Sea," DUP leader Arlene Foster said.
So Shelagh Fogarty asked Mr Raab on Wednesday: "Does it bother you that Arlene Foster is starting to feel like the real EU negotiator here?"
Mr Raab replied saying he didn't accept such statement and was "mindful" of the concerns of the communities of Northern Ireland.
"To suggest the DUP holds the whip hand over the negotiations I don't think is accurate or fair, or reasonable," he added.
"I do understand all the sensitivities from all the communities in Northern Ireland and we need to move this issue forward and we need to come to a resolution."
In the interview, Mr Raab also accused the EU of politicising the Irish border issue in a way which "is not quite right".
Watch it above.