Brexiteer Cites 'Yes Minister' To Try And Prove His Point About Civil Servants
25 July 2018, 15:21 | Updated: 25 July 2018, 15:22
This is the moment a Brexiteer cited the 80s sitcom 'Yes Minister' to try and prove that civil servants "don't have a clue".
Ralph phoned LBC to insist Britain would function as normal if no-deal is reached with the European Union.
It's after Brexit Secretary Dominic Raab told MPs the government would take steps to ensure there are "adequate" food supplies if no deal is secured.
But Ralph claimed this was "without doubt the establishment fighting tooth and nail to keep us in Europe".
And he accused the civil service, including Theresa May's Brexit aide Olly Robbins, of "pulling all the strings".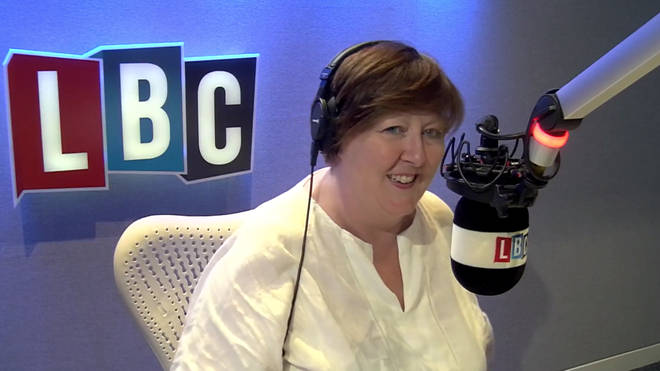 "I think you'll find these career civil servants don't have a clue," Ralph told Shelagh Fogarty.
"We know that… I'm trying to think of the name of that programme, it's escaping me."
Shelagh replied: "Yes Minister?"
Ralph answered: "That's it! That's how it works!"
A baffled Shelagh responded: "That's a comedy programme, about a posh civil servant, from the 1980s".
But the caller wouldn't give up, continuing: "Go back and watch it, the topics they're discussing then 30 years ago, are the same topics they're discussing now.
"It's the civil service kicking the ball around and around - let the entrepreneurs get on with it."
Watch the entertaining exchange in full above.