British Expat Fails To See Funny Side Of Shelagh Fogarty's Off-The-Cuff Joke
21 June 2018, 16:43 | Updated: 21 June 2018, 16:53
Shelagh Fogarty's off-the-cuff joke hilariously fell flat when this British expat failed to see the funny side.
The LBC presenter was discussing the plans set out for EU citizens wanting to continue living in Britain after Brexit.
The Home Secretary said there will be three "simple" questions to answer online.
But, Sajid Javid accused EU nations of failing to match the UK's progress.
Sarah, a Brexit-supporting expat living in France, didn't seem too concerned though.
She told Shelagh: "The French will recognise they'll be completely stupid to make it very difficult for the Brits to continue living in France.
"I mean for goodness sake the Bédoin area would be a desert area."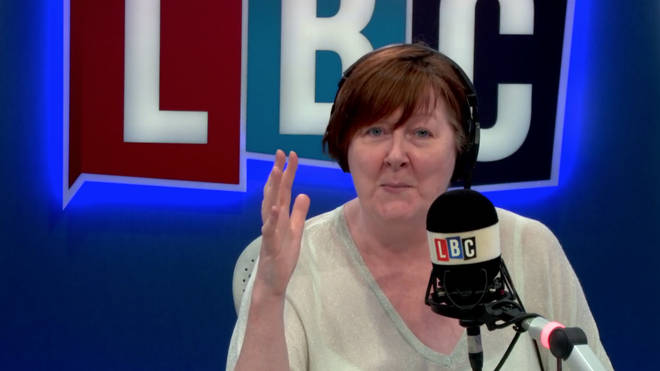 And her relaxed approach left Shelagh chuckling, as she quipped: "You sound like my mental image of a British expat living in France, tell me you've got a fag in one hand and a G&T in the other?"
Sarah took the joke in good humour, replying: "No, I've got a fag in one hand and a glass of red wine in the other."
It was as Shelagh went to her next expat did the conversation turn a little more sour.
Introducing Geoff in Munich, Shelagh asked: "What is it a beer and a sauerkraut?"
But the caller really didn't see the funny side as he asserted a much more serious tone.
Watch hilarious moment above.