Cambridge Analytica Whistleblower "Can't Walk Down Street" After Brexit Claims
29 March 2018, 14:26 | Updated: 29 March 2018, 16:04
A former employee of Cambridge Analytica says he can no longer safely walk down the street after going public with allegations that the Leave campaign "cheated" during the referendum.
Christopher Wylie said he now has to be "more aware" of his surroundings and has even been warned not to go shopping on his own.
The whistleblower has dominated the headlines after claims Brexit may not have happened had it not been for "cheating" by the Leave campaign.
He said Vote Leave and other pro-Brexit campaigns had a "common plan" to get round spending controls - something the groups strongly deny.
During an exclusive phone-in with Shelagh Fogarty, he revealed the negative impact the story was having on his life.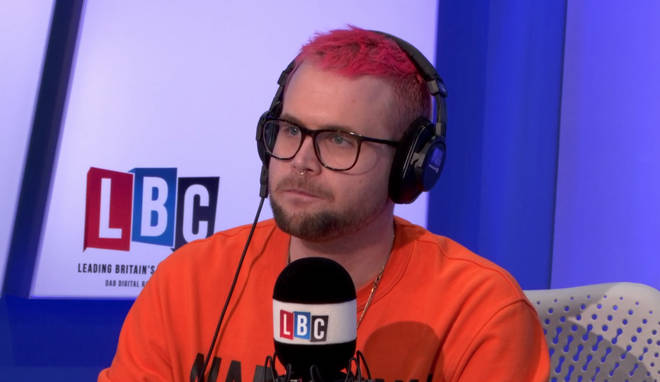 Mr Wylie said: "I can no longer walk down the street, particularly after the Brexit story came out.
"There have been people who have quite forcefully expressed their views."
Asked if he was afraid, the whistleblower continued: "I have to be a lot more aware of where I am and there's certain things that I shouldn't do.
"For example, go grocery shopping on my own anymore - I can't do that."
He said the abuse had also been targeted at his family.
"My mum and dad are both doctors," he added.
"They've had people find out where they work and go into the clinic and either ask lots of questions or yell at them and scare their patients.
"Which I think is unfortunate because if you have an issue with something I'm saying say it to me, not somebody who is involved in that."