Emotional Grenfell Firefighter Tells Of Moment He Rescued Unconscious Residents
6 June 2018, 15:09
A firefighter who worked at the Grenfell Tower tragedy told Shelagh Fogarty of how he stumbled upon and rescued two unconscious residents as the fire blazed.
Aldo Diana was on duty that June night last year when the 24-storey block caught fire.
He and his partner rescued nine people that day, but two particularly stay in his mind.
He was sent on a mission to search a specific flat, but as he was leaving, he stepped on what he thought was a fire hose - and heard a cough.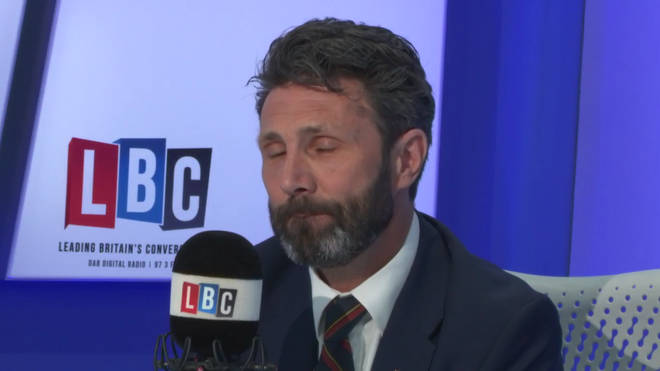 In an incredibly emotional interview, he said: "We knelt down and there was a person on the stairs. But not only was there one person there, there were two.
"We decided that if this person has coughed, then there may be life in him, so we decided to individually pick a person up each and carry them out.
"I've been told since that both these people have recovered.
"So it's nice to hear that, especially as the task we were set was empty.
"We were lucky we were there at the time. If it was another crew, I would have thought they would have acted exactly the same."