Hillsborough Campaigner Labels Ukip Donor Banks "A Disgrace"
15 February 2017, 15:31 | Updated: 15 February 2017, 15:35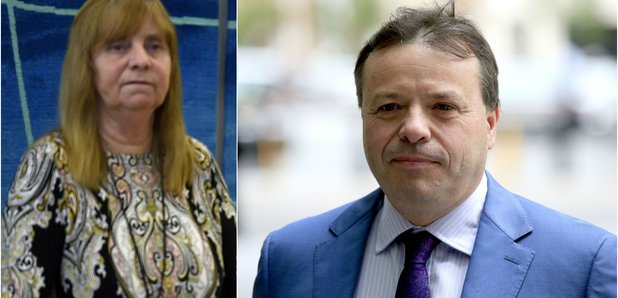 Ukip donor Arron Banks has been criticised for claiming people are 'milking the Hillsborough disaster' by the mother of one of the 96 victims.
Mr Banks wrote on Twitter: "I'm sick to death of hearing about it. It was a disaster and that's it, not some sort of cultural happening."
Margaret Aspinall lost her son at the FA Cup semi-final in 1989 and she told LBC that Mr Banks' comments are a disgrace.
Speaking to LBC's Senior Reporter Vincent McAviney, she said: "To me it's a disgrace. To make those certain comments and say it was an accident.
"It's been proved it was no accident. We got 96 unlawfully killed.
"That was no accident and it's alright for him, who sits in his ivory tower with his millions, to make those sort of comments - and it's the people who are hurting and still hurting to this day, trying to get accountability. They're the ones he should be thinking of.
"And when he says he sick of hearing about Hillsborough. Well, he might be sick of hearing about Hillsborough, but nobody is sick of it more than the families who have lost."
Her comments come after Ukip leader Paul Nuttall apologised when it emerged false claims about the disaster had appeared on his website.