Hillsborough: Shelagh's Moving Stadium Visit
25 April 2016, 13:18 | Updated: 23 August 2016, 13:27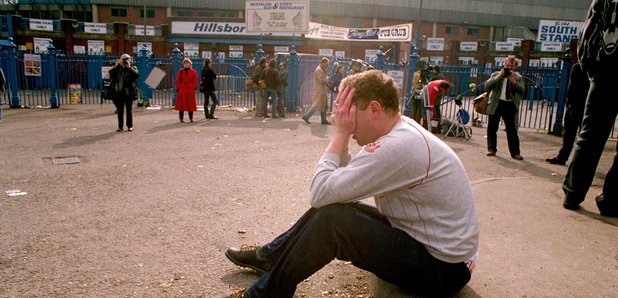 An emotional Shelagh Fogarty takes a trip to Hillsborough and reflects on the impact it has had on her and Liverpool, the city she loves.
This was the very first time I'd been at Hillsborough.
It was on a very bright April day that the Hillsborough disaster happened. It felt very strange to be in the ground because I felt like I'd been there already, a thousand and one times.
Since the afternoon that it happened in 1989, when I worked in a radio station in Liverpool, it has run like a seam through my life and through my working life as much as anything else.
I've covered all the developments in the story, one way or another.
It was actually quite a difficult moment to stand in front of the ground and know that on that day, 96 people who just came to a football match, 96 citizens of the city that I was born in and love very much, just came to a football match and lost their lives in the process.
Not only did they lose their lives, they lost their reputations for a long, long time in the eyes of many people. They lost their dignity on the day, that's for sure.
Their families lost their chance to grieve properly for 27 years because there was too much to do to fully grieve.
They had too much to do. They had to defend the honour of their children, of their mothers and of their fathers, of their sisters and of their brothers.
I've had countless conversations with all of those relatives and I've sometimes wondered how they've carried on, battling an almost insurmountable power base really to shut them up in myriad ways.
But they did, they carried on.
And very shortly we'll know the results of those individual inquests that they always wanted, like anybody would want. An individual inquest for the individual person that they have loved and that they lost.
They finally got that in that series of inquests and pretty soon we'll know the outcome of that.
It was a very strange feeling to be in front of the Leppings Lane at Sheffield Wednesday. I said a little prayer for every last one of them, before I went home.