Irish Labour Leader Backs Calls For Sinn Fein To Take Commons Seats
27 February 2018, 17:02 | Updated: 27 February 2018, 17:17
The leader of the Irish Labour Party has told LBC Sinn Fein should end its century-old policy of not voting in Parliament in order to stop a so-called hard Brexit.
Brendan Howlin said there should be "no concern" in Sinn Fein participating in Parliament as it was "completely acceptable" and "required".
He was speaking after Ireland's Taoiseach Leo Varadkar called on Sinn Fein to help defeat Theresa May's plans to take Britain out of the EU's customs union.
Sinn Fein has never taken up seats in Westminster since its MPs were first elected in 1917.
The party refuses to swear allegiance to the Queen and don't recognise the legitimacy of parliament's rule over Northern Ireland.
But, Mr Howlin said it was "critically important" for Britain to remain inside a customs union after Brexit to prevent a hard border.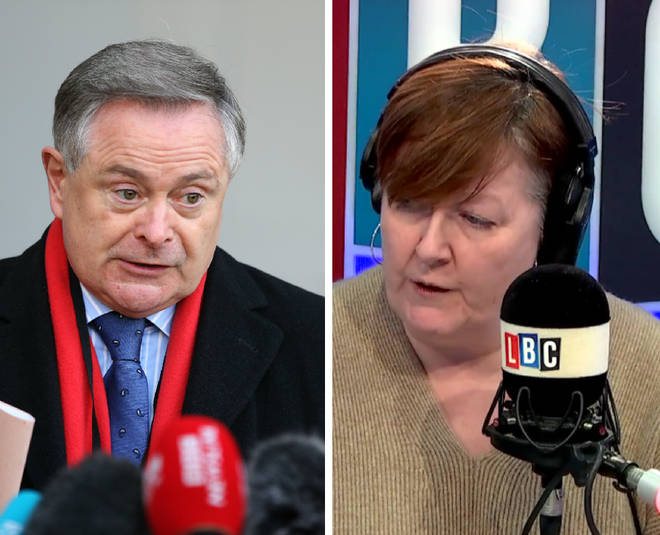 - Everything you need to know about the customs union
Speaking to Shelagh Fogarty, he said: "Anybody who understands the difficulties of the last 40 years in Ireland will understand the impossibility of allowing a hard border to be reinstated.
"It is only by way of having a customs union of some form between the northern and southern parts of the island of Ireland that that can be achieved.
"That's why I believe it is incumbent on Mary Lou McDonald, the new President of Sinn Fein, to put that to her party."
He continued: "I think for this issue the six Sinn Fein members who might be the pivotal votes in any decision on a hard border on the island of Ireland should take their seats for this debate and should exercise their right to vote."