Jacob Rees-Mogg's No-Nonsense Message To The EU Over Brexit Deal
2 March 2018, 16:11 | Updated: 2 March 2018, 17:40
Jacob Rees-Mogg has offered up a no-nonsense approach to dealing with the European Union to secure a Brexit deal.
The Tory backbencher praised Theresa May for her "statesman-like" speech as she set out the "hard facts" about leaving the EU.
Speaking in London, the PM told an audience that Britain would leave the single market, adding that the jurisdiction of the European Court of Justice in the UK must end.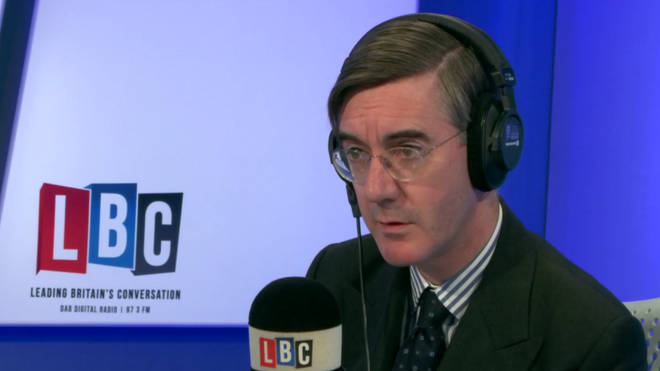 - Theresa May defends 'cherry-picking' a Brexit deal in Mansion House speech
But, she acknowledge neither side would get "everything they want" in the negotiations.
Giving his response, Jacob Rees-Mogg described the speech as "setting out Britain's position very clearly".
The MP for North East Somerset added that he hoped the PM's message would end any speculation in Brussels that Brexit would not go ahead.
Not mincing his words, he told Shealgh Fogarty it was now in the EU's interests to secure a deal with Britain.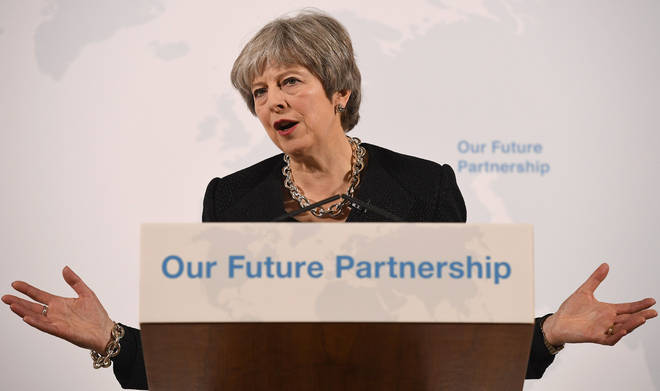 He said: "The soft line is we're going to give [the EU] £35bn and if we don't have a deal you won't have any money and you're bust - so what are you going to do about it?
"They need the money! The soft line is that we are offering them this huge amount of money and in return we want a trade deal.
"If we don't get a trade deal they don't get any money.
"Bear in mind the European Union has no legal ability to borrow, so for the final 21 months of the multi-annual financial framework from when we leave next March it would either have to cut its expenditure in Poland, or get the Germans to pay more money.
"Neither of those are going to be very popular."
Watch above!