Jason Isaacs Urges Critics To Meet And Spend Time With Refugees
20 June 2018, 17:13 | Updated: 20 June 2018, 17:19
Actor Jason Isaacs has told LBC those against Britain accepting refugees should try and spend time with asylum seekers who are already here.
The Harry Potter star said it would enable people to then form their opinions based on "humanity and experience".
The migrant crisis has dominated the headlines since its peak in 2015.
Isaacs recently spent time traveling to meet refugees rebuilding their lives in Italy.
It's believed almost 35,000 migrants have crossed the Mediterranean so far this year.
And speaking in World Refugee Week - he had this message for those who believe Britain shouldn't take any more refugees.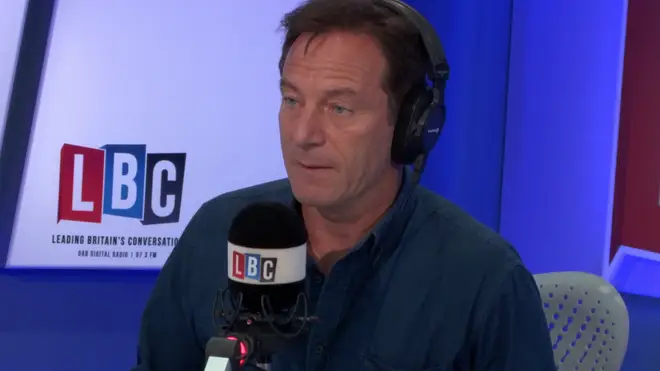 Isaacs, most famous for his role playing Lucius Malfoy in the Harry Potter series, told Shelagh Fogarty: "What I'd love to do, having spent the time in Turin and London, is encourage people to go and meet someone.
"To roll their sleeves up, if you've got some money - believe me they need money - there's one case worker in Islington handling 300 cases.
"But if you've got any time, go have a cup of tea with someone, show up and spend time with them.
"I'm not saying it will change your political opinion, I'm just saying that you will then be making a decision on what to do with these real human beings who have suffered real horrors based on the prism of humanity and your experience and not some sense that you're playing a global poker game."
Watch the interview above.