Leave Voter Has To Take Deep Breath After Hearing John Major's Brexit Speech
28 February 2018, 16:36 | Updated: 28 February 2018, 16:56
This worked-up Leave voter had to take a deep breath before giving his reaction to Sir John Major's latest Brexit intervention... and it was very entertaining.
During a speech in London on Wednesday, the ex-prime minister said MPs should be given a free vote on whether to accept or reject the final Brexit deal.
Sir John also said the public has "every right to reconsider their decision" after being "misled" during the referendum campaign.
But, Steve called Shelagh Fogarty to vent, and his reaction entertained many LBC listeners.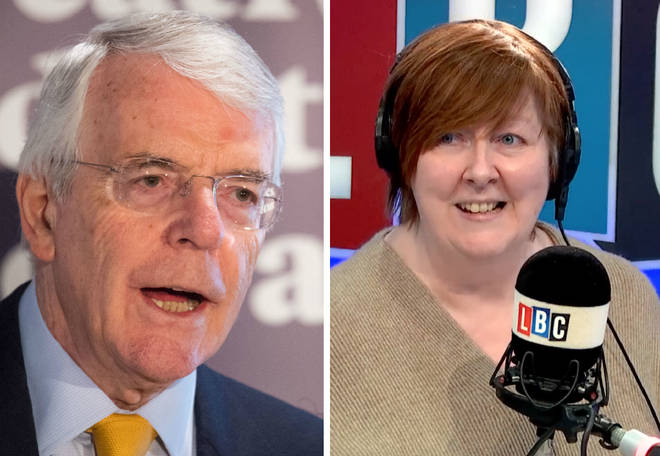 - Defiant Theresa May rejects EU's plan for Northern Ireland border
He thundered: "I'm going to have to take a deep breath.
"I'm really, really impressed with the presidential speech of John Major, yeah, yeah yeah.
"You see where I'm coming from? We've heard it all before, so has the Joe public, that's why they're not in office.
"He's holding hands with Tony Blair skipping down the European road of the United States of Europe.
"Being pupated by the bureaucrats of Brussels that are the control of… dictatorships!"
"We live in a dictatorship, our vote doesn't count for eff all."
The entertaining call continued in similar fashion, watch it in full above.