Moped Gangs Now Run The Streets Of Britain, Ex-Policeman Warns
3 August 2017, 16:40
A former police officer has revealed the bleak reality of policing Britain in 2017 during an incredibly striking interview.
Pat from Swansea served as a traffic sergeant before leaving the profession and told Shelagh Fogarty "the state had lost complete control".
The LBC caller said all the power now lies with the criminals, particularly those committing offences on mopeds.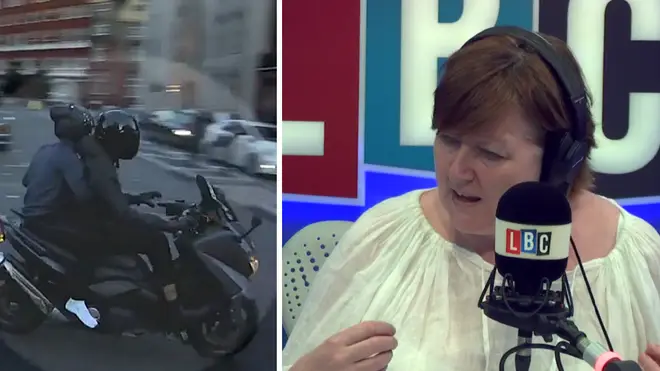 Read more: This Is Why Moped Crime Is Soaring... And Police Can't Do Anything About It
He was speaking as Labour MP Steve McCabe called for more police and powers to battle moped gangs after he was attacked by one earlier this week.
Mr McCabe fears the streets are being overrun by such thugs on bikes - a sentiment Pat echoed.
He told Shelagh officers were being "put off" pursuing moped gangs as the consequences of somebody getting injured was "not worth the risk".
Speaking of his first hand experience, Pat said: "It's our duty as cops to uphold the law it's as simple as that.
"But the Government is not backing the police, that's why now you'll find a lot of officers are very, very wary about starting a pursuit."
Watch the striking interview at the top of this page.