Shelagh Fogarty Demands Clarity On Labour's Brexit Policy From Shadow Minister
25 September 2018, 16:04
Shelagh Fogarty battled with the shadow business secretary as she tried to get some clarity on what Labour's stance on Brexit actually is.
At one point, the LBC presenter told Rebecca Long-Bailey "I genuinely don't know what your position is" after repeatedly trying to get some clarification on the party's position.
It's after Sir Keir Starmer, the shadow Brexit secretary, appeared to contradict John McDonnell by saying Labour would not rule out the option of staying in the EU in any potential Brexit referendum.
On Monday, the shadow chancellor said he thought any vote should be on the terms of a Brexit deal - rather than on remaining in the EU.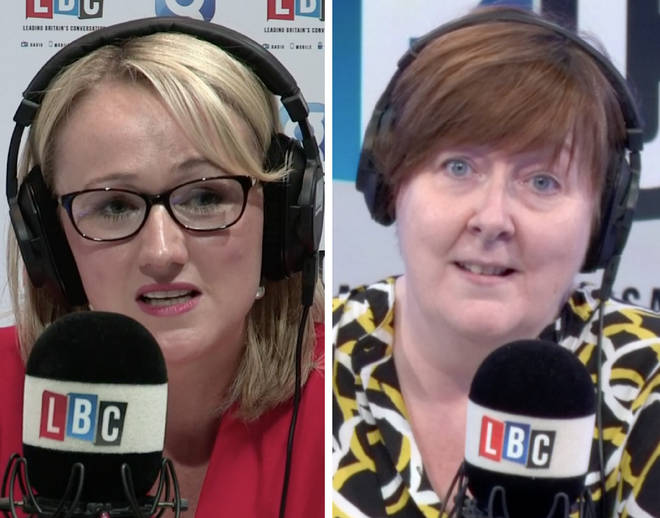 Labour members will vote on the motion later today.
Ms Long-Bailey claimed the party was keeping "all options on the table" - but refused to clarify whether that would include the option to Remain.
In the sparky interview, she insisted Jeremy Corbyn would handle negotiations with the EU better than Theresa May because he is more "amiable".
But, Shelagh refused to give in in her quest to find out the exact position of the party on Britain's departure from the bloc.
Watch the interview above.