Tory MP Gets A Grilling Over NHS "Brexit Dividend" Claim
18 June 2018, 13:59 | Updated: 18 June 2018, 16:06
A Conservative MP got a Shelagh Fogarty grilling when he doubled-down on Theresa May's NHS Brexit dividend claim.
Over the weekend the Prime Minister announced an extra £20bn a year by 2023 for the health service.
She said it would be partly funded by a "Brexit dividend", with any additional tax increases being introduced in a "fair and balanced" way.
But, the claim of a dividend from leaving the EU has been described as "tosh" by critics.
Tory MP Sarah Wollaston said it "treats the public as fools".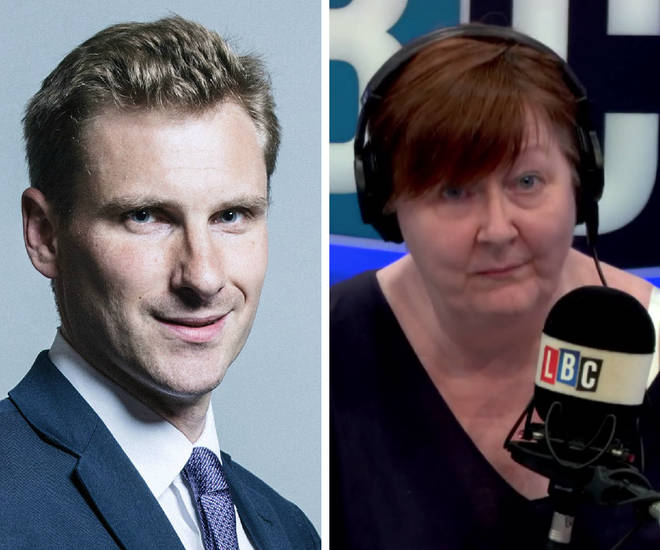 And when Shelagh accused Mrs May of lying, Chris Philp, MP for Croydon South, insisted there was a dividend.
He told LBC: "We currently pay [the EU] about £18bn a year gross.
"We get £4bn of that back in a rebate, that gets us down to £14bn and as you said there's about another £4bn a year that the EU spends on scientific research and farming that we're going to continue paying.
"The net saving from leaving the EU is around the £9-10bn a year in terms of payments we make."
Mr Philp said once the divorce bill had been taken into consideration, 30-40 per cent of the NHS cash boost would be funded by the Brexit dividend.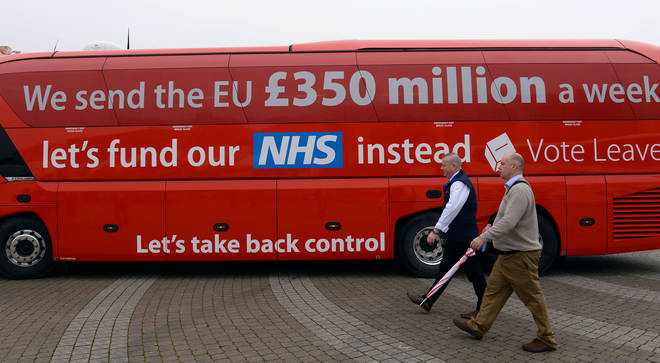 But, his figures then came under scrutiny from Shelagh as she alluded back to the infamous red bus during the referendum.
She interjected: "The reason we invited you on the programme was I noted you tweeting in support.
"If someone can prove to me there is a Brexit dividend I'm all ears.
"But, £150m is a damn sight less than £350m and all you could say on your Twitter feed and all you're saying now is you 'think' you 'reckon' it will be.
"Theresa May has said no such thing!"