Theresa May Accused Of Trying To "Turn A Democracy Into A Dictatorship"
5 December 2018, 14:42
Theresa May has been accused of attempting to turn a "democracy into a dictatorship" over her plan for Brexit.
Former foreign secretary Margaret Beckett attacked the Prime Minister in a brutally candid interview with Shelagh Fogarty.
She warned Brexit would continue to dominate the political agenda for decades if "we insist on leaving the EU".
The Labour MP, who is now calling for a so-called People's Vote, said she could not support the PM's deal because it turned Britain into a "rule taker".
Full legal advice of Mrs May's withdrawal agreement has now been released after ministers were found in contempt of Parliament on Tuesday.
It shows that Britain would have no unilateral right to withdraw from the now infamous backstop - but the PM insists neither the UK or EU want it to come into force.
Ms Beckett, however, ripped into Mrs May, comparing her to Violet Elizabeth Bott from the Just William series because "she won't listen".
"She hasn't been willing to consult more widely, listen to anybody else," she said.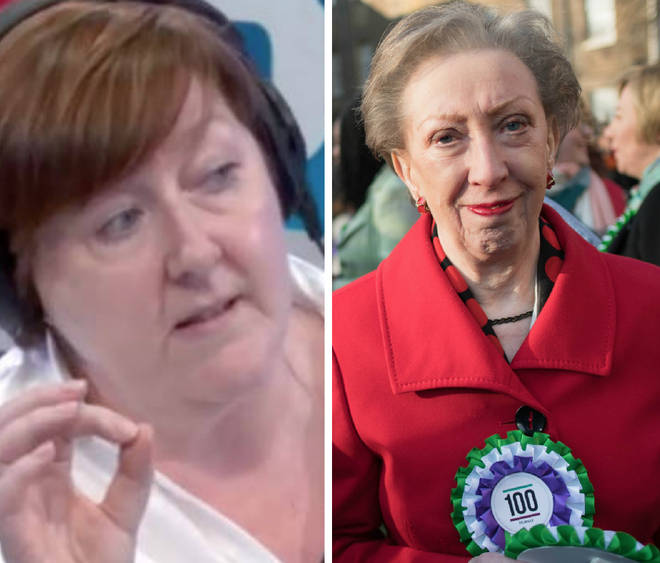 "This is meant to be a democracy, and she's trying to make it a dictatorship."
"It's an enormous unprecedented mess. There's no easy way out of it, and Theresa May must take a share of the responsibility."
The MP for Derby South rubbished the PM's suggestion that backing her deal will mean the end of the Brexit row - describing it as a "con".
"We're not in the House of Commons so I can say it's a lie to tell people that it'll be over if we vote for her deal," she said.
"This won't be over for half our lifetimes if we insist on leaving the EU."
Watch the interview in full above.