Ukip MEP Says Farage Is "Attention Seeking" With New Referendum Suggestion
11 January 2018, 14:42 | Updated: 11 January 2018, 15:02
Ukip's Brexit spokesman has told LBC Nigel Farage's suggestion of a second referendum is "attention seeking".
Gerard Batten insisted the former leader's comments bear no relation to party policy.
In an interview on Thursday, Farage said he was close to backing another Brexit vote to "kill off" the Remain campaign for a generation.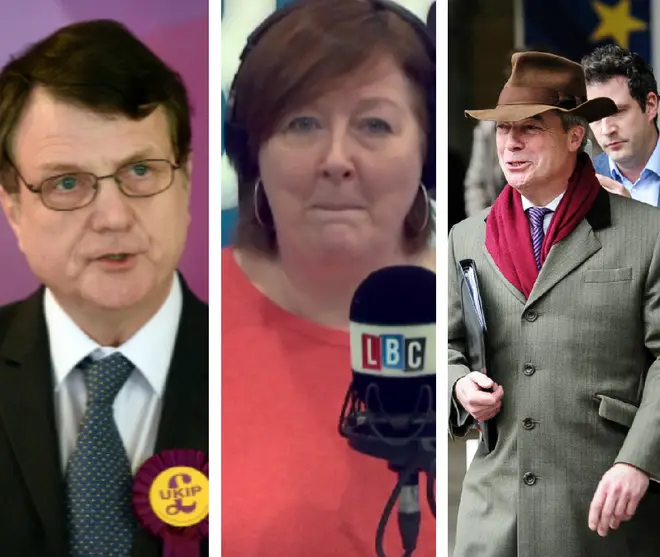 He said "the percentage that would vote to leave next time would be very much bigger".
But, fellow Ukip MEP Mr Batten said his surprising remarks were "very unhelpful".
Speaking to Shelagh Fogarty he said: "I've known Nigel for 25 years and I've never known him to falter or waive on the idea that we'd be better off outside the European Union.
"As we saw in the referendum campaign itself he was a master in commanding all the arguments about why we'd be better off."
He added: "It's very unhelpful, he might be better off actually going off and taking a nice holiday now and relaxing - he has certainly worked very hard."
Mr Batten said the party wouldn't be discipling Farage, but finished: "He has been in this job long enough and he is experienced enough to know that he was handing something on a plate to our political opponents."
And Nigel Farage will be live on LBC taking your calls from 7pm. Watch here.