BBC Receives Backlash For 'Real Housewives Of ISIS' Sketch
5 January 2017, 12:36 | Updated: 5 January 2017, 16:39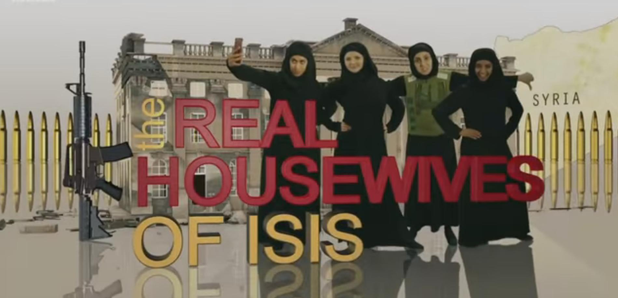 The BBC 2 sketch was broadcast on Tuesday as part of the a satirical series 'Revolting', but has faced some backlash.
The new comedy series 'Revolting' is described as a satirical look at the state of the nation, but this part of the first episode left audiences reeling.
'The Real Housewives of ISIS' sketch is comical take on the American series about wealthy housewives in various parts of the US.
The clip depicts four jihadi brides taking selfies wearing suicide vests and speaking about their husbands.
But audiences were left unimpressed and many took to BBC 2's Facebook page to complain.
On Facebook user, Anna Butcher, said: "Bad taste, not funny at all. With everything going on in the world, I'm sure those who have been effected by Isis, or been victim's of them, or the relatives of those killed in terrorists attacks, won't be laughing?
"Sorry why laugh at the thought of woman showing off explosive jackets etc, is sick sorry. Why are we laughing about current situations going on in the world especially after the Night Club killings in Turkey, where my niece and nephew and my ex sister in law live?
It's not funny, when your worried about the safety of your own family? [sic]"

But some people saw the good in the clip.
One Facebook user, Peter Riley, commented on the video: "I don't usually comment on stuff like this but the stupidity of some of the people on here is just painful.
"One of the best ways to stop young impressionable people from joining isis and the like is to make them look as ridiculous as possible. So in that way this show could do some good."