Shelagh Asks Immigration Caller Not Listening: "Have You Actually Got Ears?"
26 April 2018, 15:15 | Updated: 26 April 2018, 15:22
Shelagh Fogarty got tough with this caller when he repeatedly misquoted her views on immigration.
Andy in Farnham said the LBC presenter wanted to "let everybody in" - a position Shelagh strongly rejected.
The row was sparked moments after the Home Office announced it was to axe immigration removal targets.
The announcement came a day after Home Secretary Amber Rudd said they did not exist.
But - Andy was insistent a strong immigration policy was vital.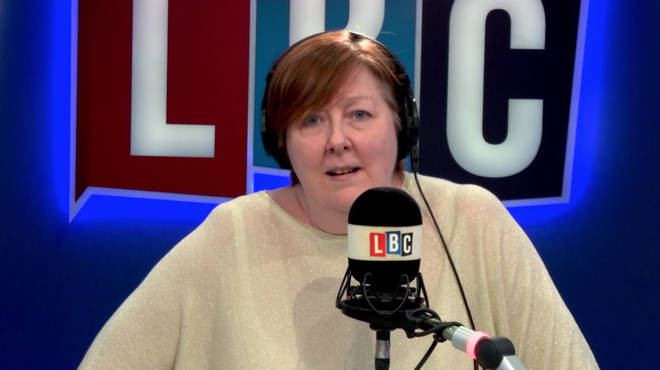 "What you've got to understand is a majority of people voted to leave the EU and have a strong immigration policy," he said.
"You're now saying: 'Let everybody in'."
Shealgh swiftly rejected the claim as she called for improved border checks and an immigration policy that's "pragmatic".
She added: "I am not saying that, I do not think that, I've said the opposite in the last hour."
But, that didn't stop Andy later repeating his accusation: "Why are you so weak at protecting our country?"
And it was at this point, Shelagh got fed up of repeating herself.
She retorted: "Have you actually got ears Andy that work?"
Watch the pair got head-to-head above.