Amber Rudd On Theresa May's Cough: It Could Happen To Any Of Us
4 October 2017, 13:59 | Updated: 4 October 2017, 14:05
Theresa May was adept at handling a coughing fit and almost losing her voice throughout her speech at the Tory party conference, the Home Secretary has told LBC.
The Prime Minister received a standing ovation from delegates as she struggled on with a sore throat.
At one point she was also interrupted when a a prankster handed her a P45, who said "Boris asked me to give you this".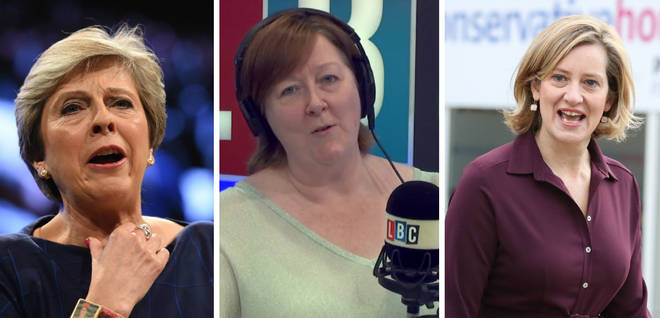 Giving her reaction, Amber Rudd said to Shelagh Fogarty: "It was difficult for the Prime Minister to have this recurring frog in her throat, that can happen to any of us.
"Actually, she did make some cracks about it, particularly being handed a lozenge by the Chancellor in the middle of the speech so I think she was quite adept at handling it."
During the speech, Ms Rudd was seen appearing to nudge Boris Johnson to remind him to stand up and applaude the Tory leader.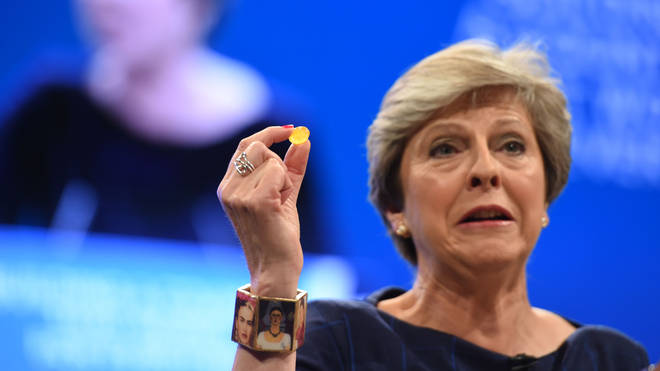 But the Home Secretary told Shelagh people should not read too much into it.
She continued: "Boris was going to leap to his feet as I was at the exactly same time I'm sure.
"There was an important opportunity really, the support in the hall, to make sure she did have time to clear her throat.
"We were all rooting for her I would say."