Brexiteer Gets So Angry At Shelagh Fogarty He Slams Down The Phone
9 November 2017, 14:14 | Updated: 18 December 2017, 13:10
This passionate Brexiteer became so worked up during his phone call to Shelagh Fogarty that he eventually snapped and slammed down the phone.
Doug became infuriated when the LBC presenter asked whether Theresa May would be gone by Christmas.
The question was raised after Priti Patel became the second Cabinet minister to resign in a week.
She stepped down as International Development Secretary on Wednesday following revelations she held unauthorised meetings with Israeli politicians.
But Doug suggested that Shelagh was attempting to "undermine every move of this Conservative government" by questioning the Prime Minister's future.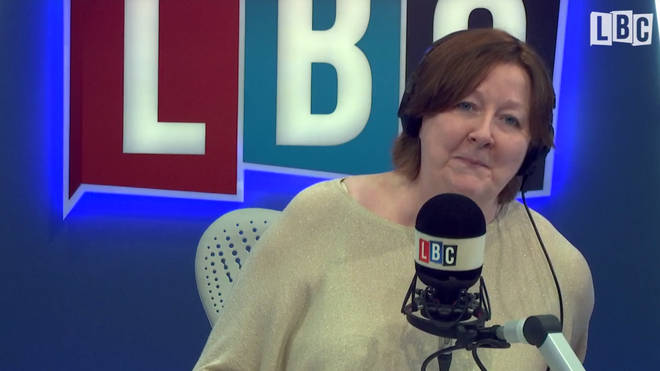 He fumed: "You are looking for any mechanism in which to suggest the government is falling to pieces - it's not happening!"
"All you have, and this is the problem Shelagh, you're very negative, very negative!"
But, Shelagh's counter-argument only appeared to frustrate Doug even more, to the point he eventually snapped.
"Are you always this angry when you have conversations with people?" Shelagh asked.
"Yes I am," the caller retorted. "Especially with people like you," Doug added as he slammed down the phone.
You can watch the explosive encounter unfold in full in the video above.