Tory Minister Slams "Useful Idiot" Corbyn After "Disgraceful" Response To Russia Statement
14 March 2018, 16:02 | Updated: 15 March 2018, 14:54
The security minister has blasted Jeremy Corbyn's "disgraceful" response to Theresa May's statement on the poisoning of a former Russian spy and his daughter.
Ben Wallace lambasted the Labour leader, telling LBC Mr Corbyn had a "long history of being a useful idiot to a number of countries".
In a strong statement to MPs on Wednesday, the Prime Minister announced 23 Russian diplomats would be expelled in response to the nerve agent poisoning in Salisbury.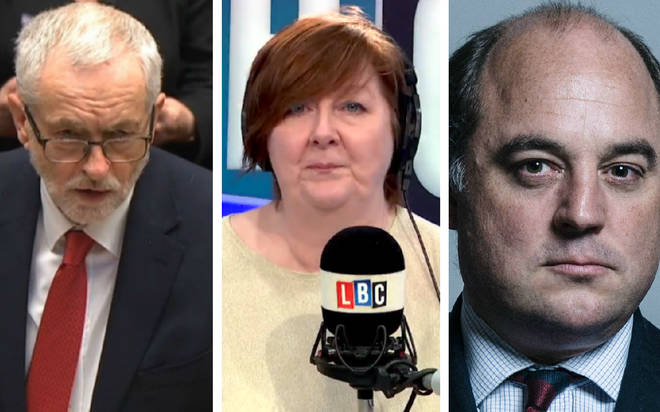 She also told the Commons that neither the Royal Family nor ministers would attend the Fifa World Cup in Russia later this year.
The Labour leader described the attack "an appalling act of violence" but heard cries as shame as he failed to condemn Moscow in his response to the government's actions.
His spokesman later suggested the Russian state may not have been responsible for the attack on Sergei Skripal, adding British intelligence had been "problematic" before.
Speaking to Shelagh Fogarty, the security minister described the Labour leader's remarks as "disturbing".
"It's really sad the Labour leadership doesn't believe the men and women of our police forces and our intelligence services," Mr Wallace said.
"Everyday they risk their lives… and to denigrate them by saying 'we don't want to take their word for it, we don't just them' - I just think that is really embarrassing."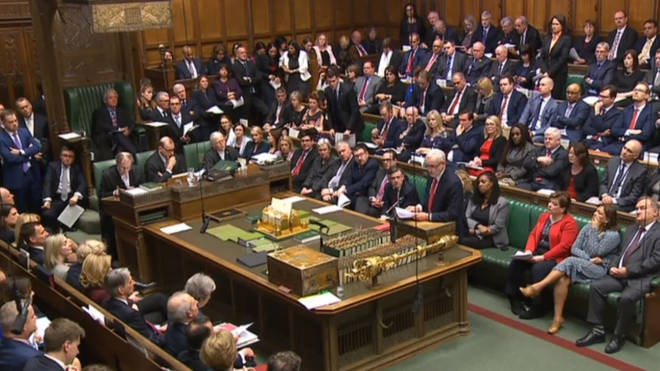 He continued: "Jeremy Corbyn has a long history of being a useful idiot for a number countries.
"I was an intelligence officer in Northern Ireland, he was a useful idiot for the IRA.
"If he can't see that this is unacceptable as nearly all his Labour backbenchers could see… the listeners need to understand this is a nerve agent that has been deployed on the streets of our country.
"It's a weapons system that is against international law, it is a weapons system specifically designed to make it very, very hard to treat, and it's a weapons system that could have potentially wiped out thousands people."