Vince Cable Warns Trump Is Becoming An "Enemy" Of The International Order
12 July 2018, 14:32 | Updated: 12 July 2018, 14:43
The leader of the Lib Dems has warned Donald Trump is becoming an "enemy" of the international order as the US President arrived in Britain for a four-day visit.
- Donald Trump Visit To UK: Full Schedule Of US President's Trip And Protests
Sir Vince Cable ripped into the Republican leader moments after he touched down at Stansted Airport in Essex this afternoon.
The US President will meet Theresa May, the Queen and possibly play a round of golf in Scotland too between now and Sunday.
His visit is set to be marred by protests from both anti and pro-Trump demonstrators.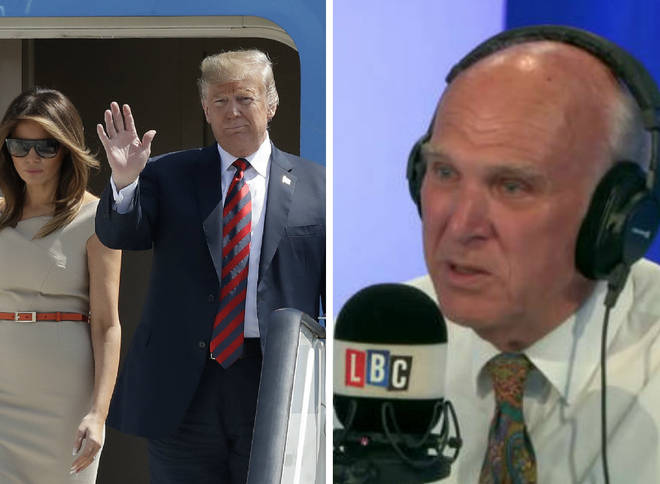 Speaking to Shelagh Fogarty, Sir Vince said Mr Trump was "harming" the "things we stand for".
He said: "He's doing a lot of harm to the World Trade Organisation which as a country we depend on through international trade.
"He's done the same thing to the United Nations and climate change agreements.
"He's systematically breaking up the rules based order on which we depend.
"He's beginning to become an enemy, not a friend, an enemy of the things we stand for."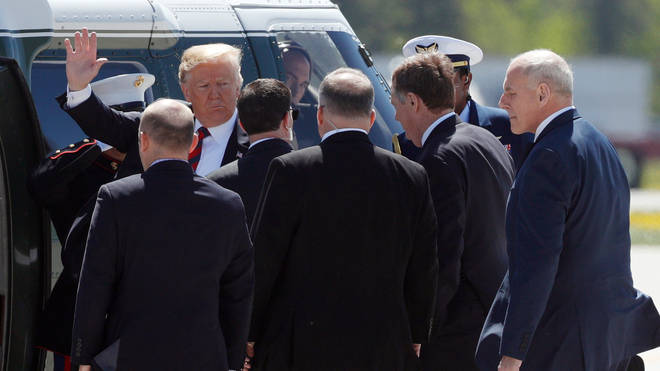 Meanwhile, it's emerged the US President has brought as many as 1,000 staff with him on his working visit.
Secret Service post-standers, military communications specialists and White House aides all accompany the President on overseas trips.
A motorcade and a number of helicopters have also been flown over.