James O'Brien Highlights Boris Johnson's Take On Fire Safety
15 June 2017, 11:27 | Updated: 15 June 2017, 15:49
James O'Brien picked out the moment Boris Johnson responded to a question about fire safety by telling a fellow politician to "get stuffed".
Following the tragic Grenfell Tower fire, which killed at least 17 people in west London yesterday, James said the public's safety should be primary concern of politicians.
But he's become aware that it's just a game for some politicians. Including the Foreign Secretary.
The clip in question is from a Mayor's Question Time session from Mr Johnson's time in City Hall, when London Assembly Member Andrew Dismore asked te Mayor: "How can cutting fire stations, cutting fire engines, cutting firefighters posts not be a reduction in fire coverage?"
Mr Johnson responded: "Because we're improving fire coverage, as I said several times, by continuing to reduce deaths from fire and continuing to reduce the incidents of fire. That is the name of the game."
Mr Dinsmore insisted: "You've lied to the people of London in your election."
But Boris hit back, saying: "Oh get stuffed."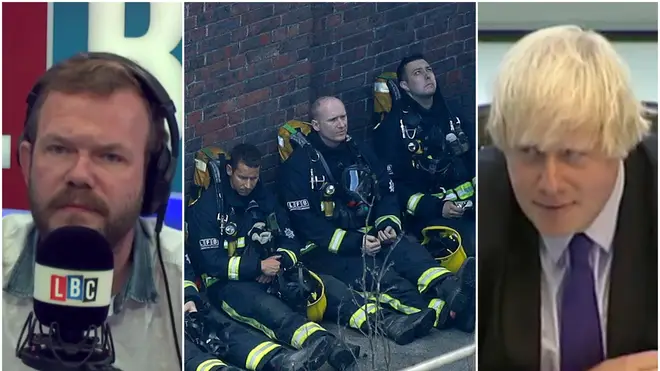 Speaking about that moment and an interview he did several years ago with a former London Fire chief, James said: "I've spent my whole life being a trusting, naive little boy, thinking the people in charge would somehow deep down have our best interests at heart.
"Surely no one would actually turn a flat full of poor people into a potential bonfire, just to save a few quid or make the view better for the rich neighbours over the road.
"I didn't think that level of cynicism exists."