James O'Brien: The Contradiction Of Newspapers Telling Us Brexit Will Be Great
1 December 2017, 11:53 | Updated: 1 December 2017, 17:12
The newspapers who are telling us Brexit will be great are at the same time telling us to listen to Morgan Stanley's warning that Corbyn would be worse than Brexit - this is James O'Brien's assessment.
The US investment bank said on Wednesday the political situation was "at least as significant as Brexit, given the fragile state of the current government and the perceived risks of an incoming Labour administration".
The Labour leader has since issued a stinging response to the attack in a video posted on social media.
He branded bankers like Morgan and Stanley "the same speculators and gamblers who crashed our economy in 2008" as his party pledged to regulate finance "to serve the public".
Mr Corbyn insisted the bank was "right" to view Labour as a threat, claiming his "government-in-waiting" will target "a damaging and failed system that's rigged for the few" if elected.
But the way this story had been reported in certain newspapers had left James baffled, as he gave his take on Friday morning.
"Such is the madness that we've immersed ourselves in," he said.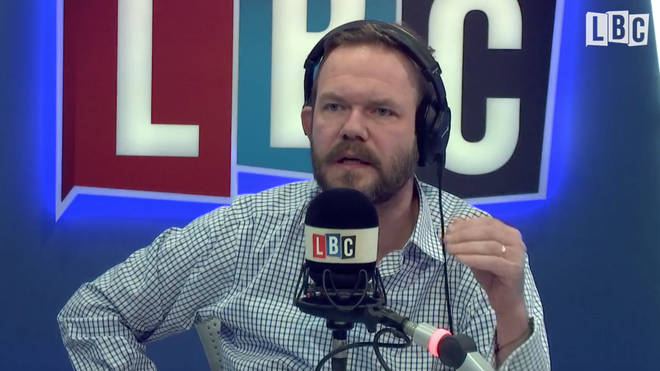 "We now have to read the stories in newspapers that are still telling us Brexit is a good idea but simultaneously insist that we've really got to pay attention to this senior banker telling us that Corbyn could be even worse than Brexit.
"That's it isn't it - that's it, in a nutshell, that's British politics now through the lens of this ludicrous, ludicrous profession of mine, this increasingly debased and humiliated, a rump that we call journalism.
"They're now writing articles effectively saying: 'Crikey, listen to this Morgan Stanley guy he said that Jeremy Corbyn could be even worse than Brexit for the British economy', 'Yeah but you told us Brexit is going to be great, it's going to be brilliant', 'Yeah, but seriously listen to the Morgan Stanley guy, it's going to be even worse than Brexit guys'."
Watch James' stinging take above.