Jamie Oliver Lavishes Praise On Sadiq Khan Over Plans To Ban Junk Food Ads
11 May 2018, 11:50
Jamie Oliver has welcomed "incredible" plans by Sadiq Khan to ban junk food advertising on public transport in London.
The chef and health campaigner said the proposal, which aims to tackle childhood obesity, would send a "massive message".
Almost 40 per cent of children in London aged 10 and 11 are classified overweight or obese, according to official figures.
The London Mayor hopes a ban on adverts for food and drinks high in fat, salt or sugar would end that "ticking time bomb".
Mr Oliver, who heads the AdEnough campaign, to restrict marketing of food and drink high in unhealthy fats, sugar and salt joined James O'Brien to welcome the news.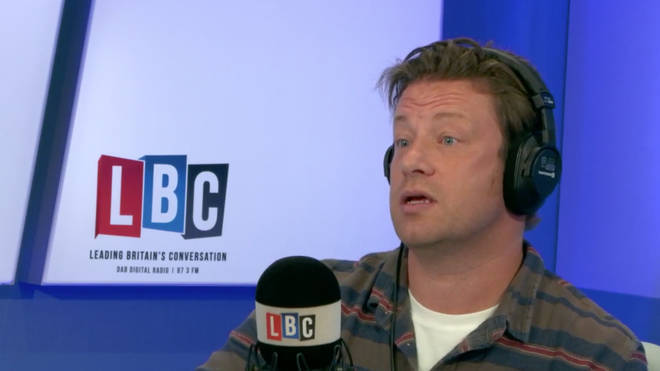 "Sadiq Khan has a certain amount of levers he can pull to protect London kids, parents and families," he said.
"A year ago he wasn't pulling them all and that's why I wrote a love letter to London to say we can do better London.
"Today, he has started pulling as many as he can see and I think that's a massive message to other mayors around the country.
"I think globally that's incredible."