Why Daily Mail's "Collaborators" Headline Is So Chilling: James O'Brien
15 November 2017, 11:26
James O'Brien was shocked by the Daily Mail's description of the Tory MPs who are voting against the government as "collaborators" for one simple reason. That was the word Jo Cox's killer used to describe her.
The Daily Telegraph called 15 Conservative MPs "Brexit Mutineers", while the Daily Mail labelled them "collaborators".
And James found the use of that word especially sinister.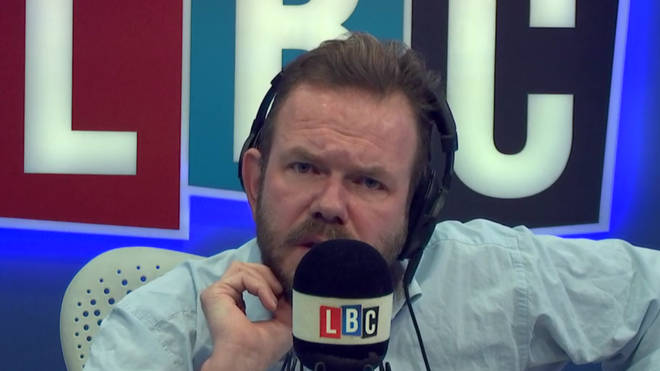 After spending an hour discussing the Telegraph front page, he stated: "I wonder if we've focussed on the wrong insult, whether actually 'collaborators', which is what the Daily Mail calls these Conservatives with the audacity to vote according to their convictions and consciences as opposed to the Telegraph that calls them 'mutineers'.
"Because "Fury At Tory Collaborators' is what the editor of the Daily Mail Paul Dacre has elected to put on his headline on page 6 and page 7.
"I wonder if he knows what I'm about to say and doesn't care. Or if he doesn't know the fact that I'm about to share with you, in which case, he should hang his head in shame and surrender himself for some form of education immediately.
"Because Thomas Mair, the terrorist who murdered Jo Cox, called her 'one of the collaborators'.
"And now you've got the editor of The Daily Mail using the same words to describe Conservative MP's that Jo Cox's killer used to describe Jo Cox."