James O'Brien's Brilliant Point On Donald Trump's Fury At CNN Reporter
8 November 2018, 15:32
James O'Brien made this one brilliant point about the outrage of the White House over Jim Acosta's "inappropriate behaviour".
Donald Trump's Press Secretary posted a seemingly doctored video showing the CNN reporter sharply chopping the White House intern's arm following the tense press conference.
But James pointed out one incredible hypocrisy of their complaints.
Speaking on his LBC show, he said: "Trump supporters are supremely comfortable expressing their admiration for a man who boasts about grabbing women by the vagina.
"But apparently, they are absolutely outraged by the prospect of a man putting a hand on a woman's arm."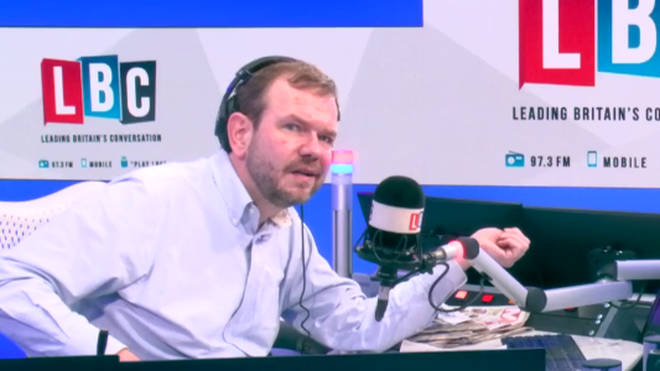 Debates were fierce over what happened at the White House press conference.
You can see the original video, along with the White House's version below.