Caller Gets Classic O'Brien Dressing Down
16 December 2016, 12:04 | Updated: 16 December 2016, 12:10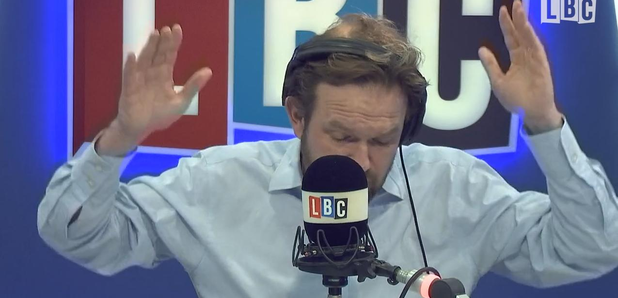 A caller tries to argue we should not trust the intelligence services and gets a classic James O'Brien dressing down.
Tony in Chiswick called James and tried to argue that the intelligence reports that Russia tried to sway the US election could not be trusted.
But James put this simple point to Tony. If they cannot be trusted - then who can?
James said: "My question to you is: if you're not going to trust your own intelligence services whose are you going to trust?"
He went on: "Did you see the French terrorist explaining why Britain has not had as many terrorist attacks as France?"
James asked Tony to take a guess but was pressed by the caller about where he got his information.
James hit back with: "Him. The terrorist who was interviewed about why...despite doing reconnaissance trips to Britain there weren't actually any terror attacks here. Guess what reason he gave?"
The caller responded with 'the intelligence service', before James handed him the ultimate shut down: "Well done genius."