Couple Caught Up In Early Morning Immigration Raid Recall "Distressing" Ordeal
17 May 2018, 13:44 | Updated: 17 May 2018, 14:13
A couple caught up in an "intimidating" early morning immigration raid have recalled how the ordeal left them in tears.
Duncan Watkinson and his fiancée Zixuan Qu were woken up in the early hours of May 1st by six enforcement officers.
They searched the property and told Miss Qu - a Chinese nursing student - she had been classified as an "immigration offender".
But after 25 minutes inside their home, the couple claim officials appeared to conclude there had been an error and left, leaving them in tears.
Miss Qu, 29, came to London from China to study health and social care in 2010 and applied for her visa to be extended in 2014.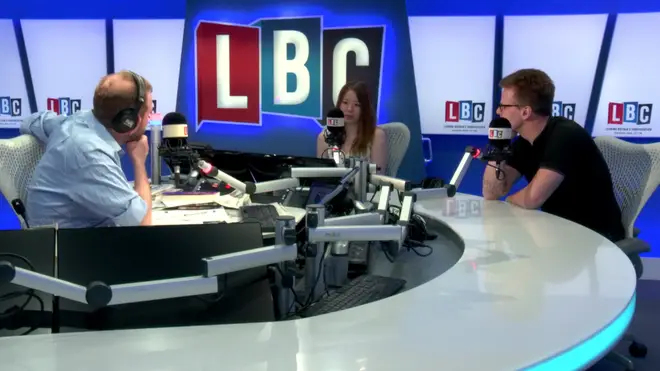 The Home Office had been holding onto her passport for four years while her case was "processed".
But despite paying over £2,000 to fast track her application, the couple were still targeted.
The case has since been resolved with Miss Qu being granted a visa, but the pair opened up to James O'Brien about the experience.
Mr Watkinson said: "The adrenaline rush is so high in that situation, it's something you never expect to happen - it's like something out of a film.
"There was an utter release when they were gone, confusion, adrenaline, everything is running through you.
"I sat down on the floor and just had a bit of a cry."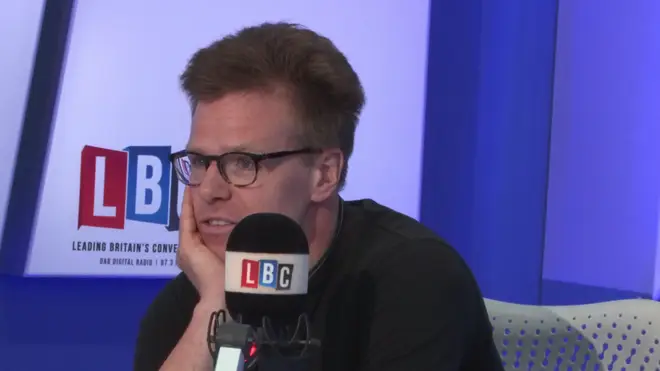 Ms Qu told LBC she feared her situation would have been much worse, if it wasn't for her fiancé's actions.
She said: "I'm sure I'd have been taken by them to a deportation centre because all my lawyer friends and my lawyer said the same thing.
"It happens everywhere, it's not just me - I'm the lucky one that that night Duncan was with me.
"If he was at work or anything, I would have been taken."
A Home Office spokesperson said: "Ms Qu has overstayed her visa since January 2014.
"Her last removal notice was served in January 2018.
"Ms Qu had not made an application to the Home office simply by booking and paying for the appointment.
"The application is not made until she actually turns up to the appointment and submits the application."
Watch the interview above.