Fire Expert Tells James That New Grenfell Disasters Will Happen
13 September 2017, 12:37 | Updated: 13 September 2017, 13:54
A fire safety expert has told James O'Brien of other blocks of flats in London which are disasters waiting to happen.
James, who works for a fire alarm and sprinkler installer, explained that he has trouble sleeping after working in buildings where the operators simply don't want to install safety equipment.
As James O'Brien was discussing the report which suggests that only 2% of tower blocks have full, working sprinkler systems, the caller said: "We've been lucky over the last few years with the amount of fires that have happened. We're riding our luck at the moment.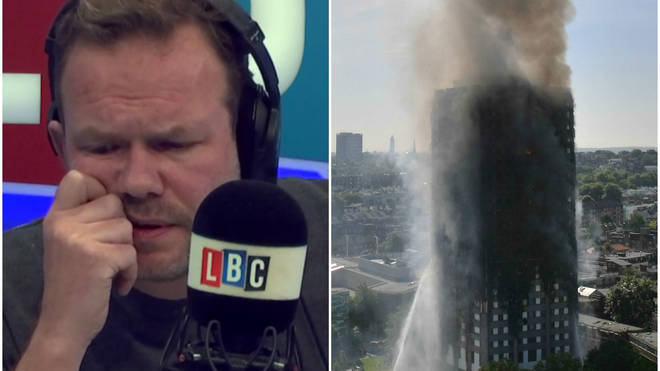 "There are places I go to... I'll give you an example. There's a place in London, a charity which houses about 300 people which are mostly refugees, mostly Eritrean.
"There's a lot of smoking that goes on in there and there's also a lot of arson.
"And their fire alarm doesn't work. It hasn't worked for three years.
"We've told them what they need to do to fix it and they won't pay for it. No one can do anything about that.
"There are people sitting there in the premises, which is like a tinder box, waiting to burn with no alarm."