James O'Brien Explains Why Grenfell Video Can't Be Compared To Cenotaph Vandals
6 November 2018, 11:44
James O'Brien was left shaking his head after this caller compared the sickening bonfire night video of a Grenfell Tower effigy being burned to people swinging on the Cenotaph.
Five men, aged from 19-55, have been arrested after the video caused widespread outrage on social media.
This caller suggested that, while she found the video disgusting, she felt just as disgusted by people climbing on war memorials.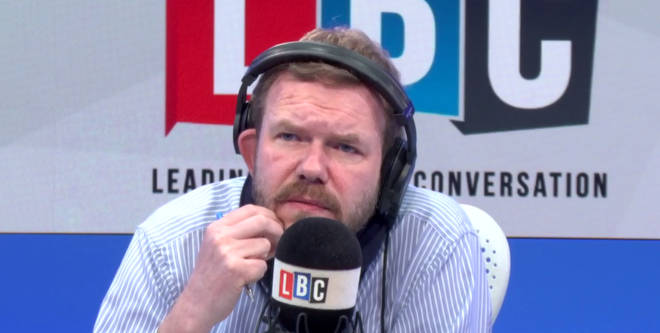 James asked her: "So you think, genuinely, that someone who lost a relative in the war will see some drunken idiot swinging on the Cenotaph and feel the same shock, trauma and horror as somebody who was carried out of Grenfell Tower as their family burnt inside."
When she said she did, James said: "I can't argue with what you feel, but I don't think I'll ever understand it.
"There's no one in this country that wouldn't condemn those who maligned the war dead by saying 'Yeah, but other people set fire to a model of Grenfell Tower'.
"So why are so many people trying to do it the other way around?
"There's no comparison here whatsoever. The poppy and the Cenotaph commemorates everybody who ever died in war.
"This was designed deliberately to laugh and mock people who, in many cases, haven't been re-housed yet after their homes were burned to a cinder."